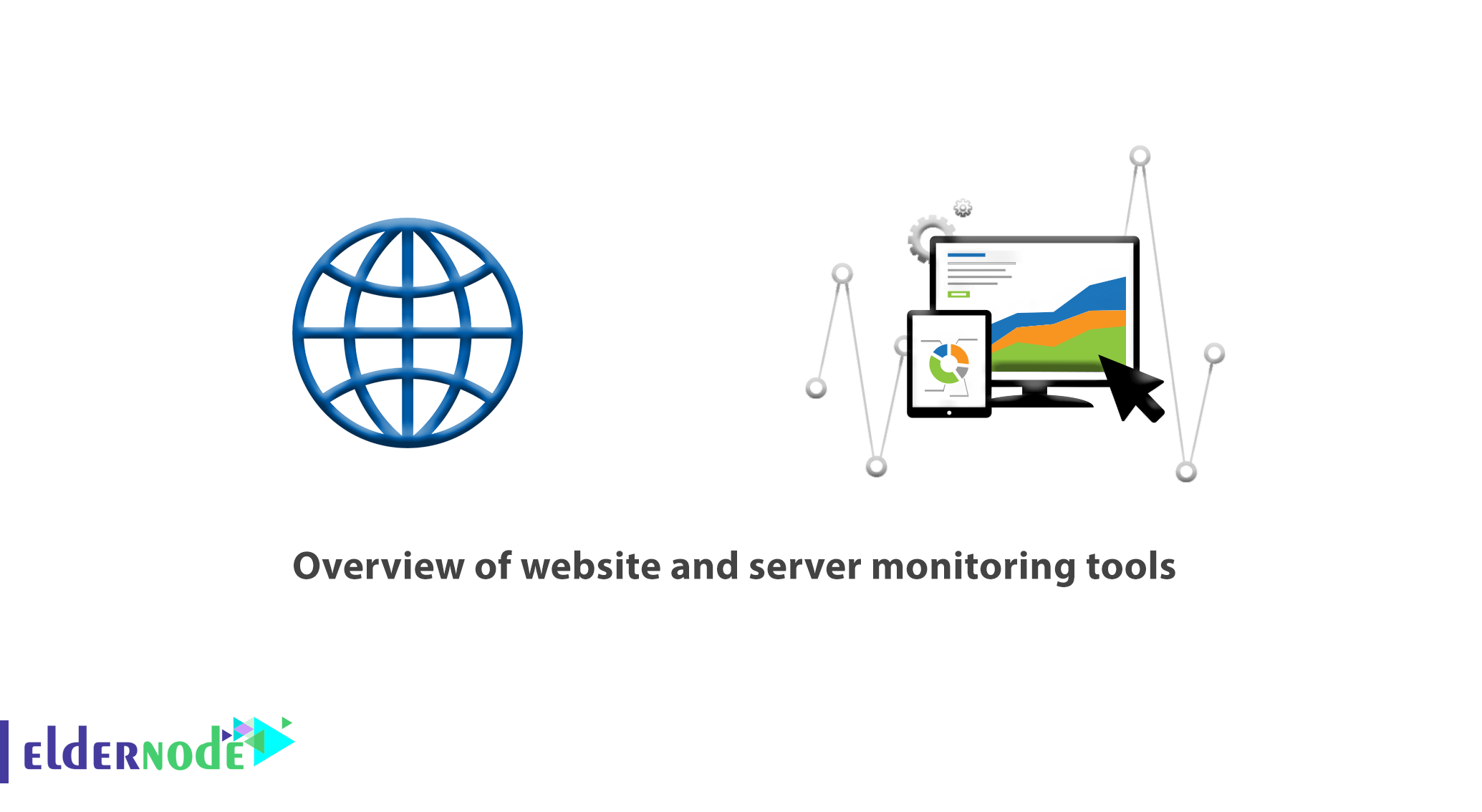 Overview of website and server monitoring tools. The consistency and constant availability of the website and server has always been a major concern for server administrators. One solution to this is website and server monitoring tools.
One of the main and most sensitive strengths of a good host, whether in shared hosting services or servers, is server stability or high uptime. This is something that reputable hosts are always proud of and it is one of their main advertising factors.
One of the most baseless backend server ads can be 100% stability! 100% uptime is basically inconsistent with the logic of both shared and dedicated hosting services, and if a server claims 100% uptime, it can be a big question mark on the quality of services and the integrity of that server. Meanwhile, the largest and most reputable organizations providing hosting services, always insist on nearly 100% uptime.
In this article, we will look at server and website monitoring tools. Stay with us.
Choose your perfect Windows Virtual Private Server Packages in Eldernode
Why is stability and uptime important?
To explain the importance of uptime, we will suffice to mention a few examples:
1– Imagine your website is an online store. A store that is earning money for you 24 hours a day. Now imagine that your website is not available for a few minutes a day for any reason. In fact, during this period, your earnings have been disrupted, and this disruption, in addition to material losses, causes dissatisfaction of your site users and their migration to similar sites.
2– Imagine your website is an online service website and to optimize it in search engines, resources, cost and person / hours are spent and your website is constantly displayed on the first page of Google search engine Be. However, due to a hardware failure, your website will be down one day. Given that one of the most important requirements of the Google indexing engine is the availability of the site, because of this one day your website will be displayed on the second page of Google and this will reduce your traffic.
3– Imagine your company is always corresponding with other companies and sending and receiving payment information of these companies through a mail server. However, your mail server will be out of reach for a few hours for any reason, and all emails sent to this mail server will be returned and financial transactions related to these emails will not be performed.
The above examples are just a few examples of the importance of uptime and sustainability of hosting services.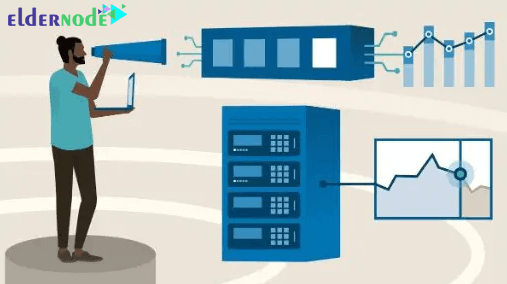 Select a Monitoring Service
Before choosing a site monitoring service, keep in mind that the most reliable server monitoring and website monitoring tools are the tools that your hosting company provides for your site and server. Because in the process of monitoring a website or server, several factors such as the Internet infrastructure of the hosting server and monitoring server, routing and Internet routing are influential.
Note: A good monitoring tool should be at the shortest distance from the server, but on a different subnet and on a different server.
Obviously, having a sensor on your website through the same web server as your site is completely useless and irrational.
Leading Monitoring Tools
1-
Pingdom.com
Pingdom.com server monitoring software can be considered as the most powerful and specialized monitoring service available.
Monitoring services and sites generally offer other businesses in addition to this service, such as hosting sales. But pingdom service is one of the few specialized monitoring services that does not mention any other activity in this service and in no way encourages users to use ancillary services.
Reputable organizations such as Microsoft, Dell, apple use this service for some of their servers. In the free use of this service, it is possible to add a server/ site for which you can define Http and HTTPS web sensors along with the desired port. This tool notifies you of changes in the status of your service by sending emails, sending SMS and creating alerts in the user. Also another application service of this tool is providing monitoring plugin by real user (Real User Monitoring)!
Pingdom claims that the most accurate monitoring tools also have their bugs and weaknesses. This service has covered its possible weaknesses by appointing a real user to check your website!
Note: Currently, pingdom service focuses on servers and sites in Europe and North America. If your website or server is in one of these countries, pingdom can be a good choice.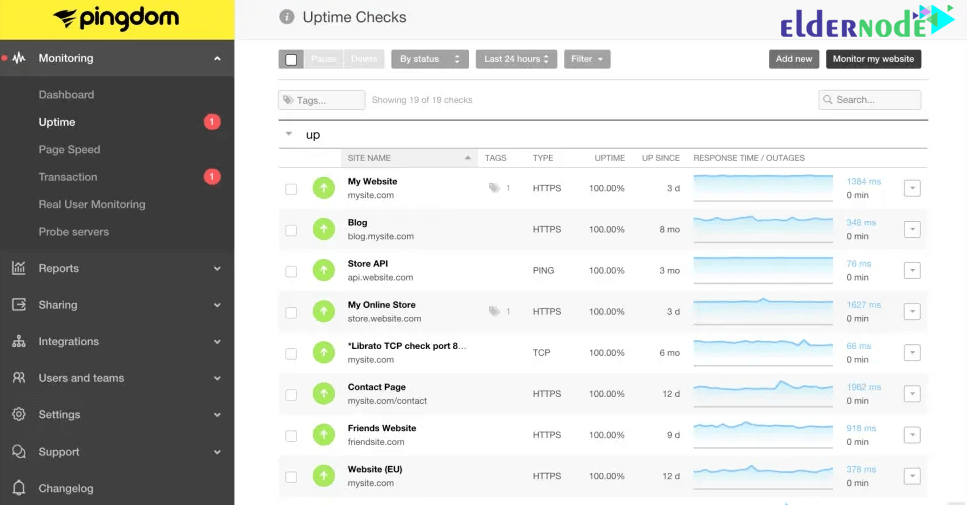 2-
UptimeRobot.com
The free Uptimerobot tool is more useful for servers.
In this tool, which is completely free, it is possible to add 50 sensors for echo request or ping, check the port openness and check the availability of the website.
A tool that distinguishes the uptime robot from other tools is the ability to create a search sensor for a specific keyword on a page. By creating this sensor, you can be aware of the presence or absence of a keyword on a specific page at different time intervals, which in addition to being widely used in SEO discussions, can prevent abuse on a website with variable content by users.
Note: This tool uses email to notify changes in sensors.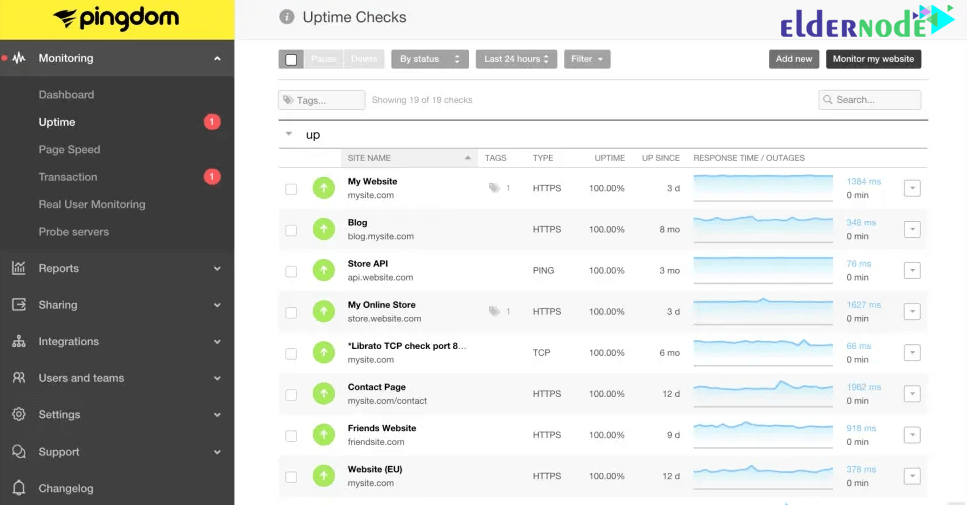 3-
Host-tracker.com
If you want to monitor your website or database professionally, host-tracker is the right choice for you.
This service, in addition to the usual monitoring service tools, allows you to create a query sensor for your database. By entering your database information and a query, this query will be executed on your database at specified intervals and will send the result to you by email.
For example; if you want to know the exact number of posts on your website each day, this service will do this. It will then send the result to you.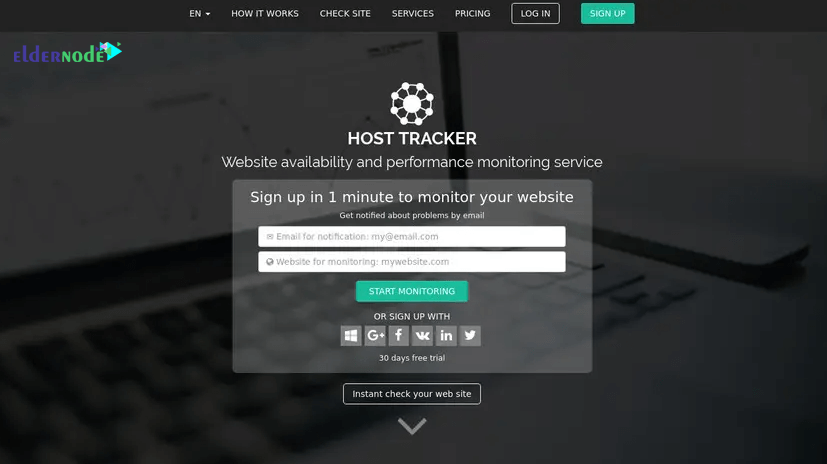 4-
ConnectBot software
Unix-based site and servers are generally managed via an SSH connection.
Also, the operation of most web services depends on the opening of a specific port, which is usually checked by the Telnet service.
In ConnectBot software, you will have both of the above features together. This software allows you to communicate on a secure platform on SSH protocol.
Software similar to ConnectBot in iOS is iSSH software that will provide you with almost all of the above features.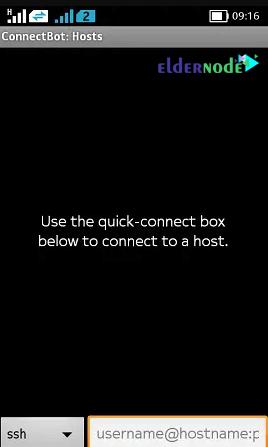 5-
TeamViewer software
The possibility of remote access to the server via Remote Desktop Protocol on mobile phones with small screens seems a bit illogical. If you are using a tablet, the ability to connect remotely to the server through this device can be useful.
TeamViewer developers make this possible in the free version of their software. In this software, you will be able to connect remotely to servers based on Windows and Mac. This software solves the problem of the UI in the remote through touch devices by placing shortcuts for combination keys. Sometimes the emptiness of the keyboard and mouse is felt. The mobile version of this software can not completely replace the desktop.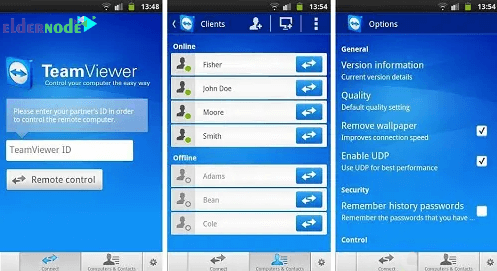 6-
AndFTP software
The ability to upload files to a space on the Internet is a feature offered by many mobile applications. Sometimes server administrators need to communicate with server via FTP, which happens to be a lot of software for this. Among these softwares, the most complete software from the point of view of Google Play users is AndFTP software. AndFTP software includes all the expected features of an FTP desktop software.
Note: There is no more complete choice in iOS than FTP On The Go software.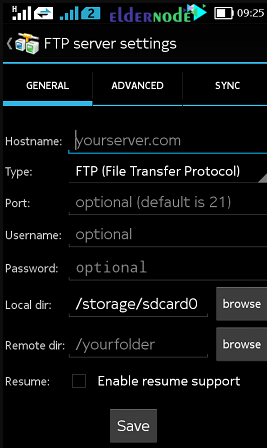 7-
Ping Tools software
The importance and efficiency of tools such as Ping, Traceroute, Port Scanner on server administrators is quite clear. Ping Tools software provides these tools in the form of a simple and user-friendly interface.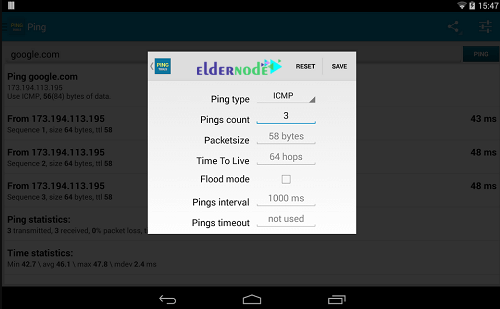 Dear user, we hope you would enjoy this tutorial, you can ask questions about this training in the comments section, or to solve other problems in the field of Eldernode training, refer to the Ask page section and raise your problem in it as soon as possible. Make time for other users and experts to answer your questions.
Goodluck.