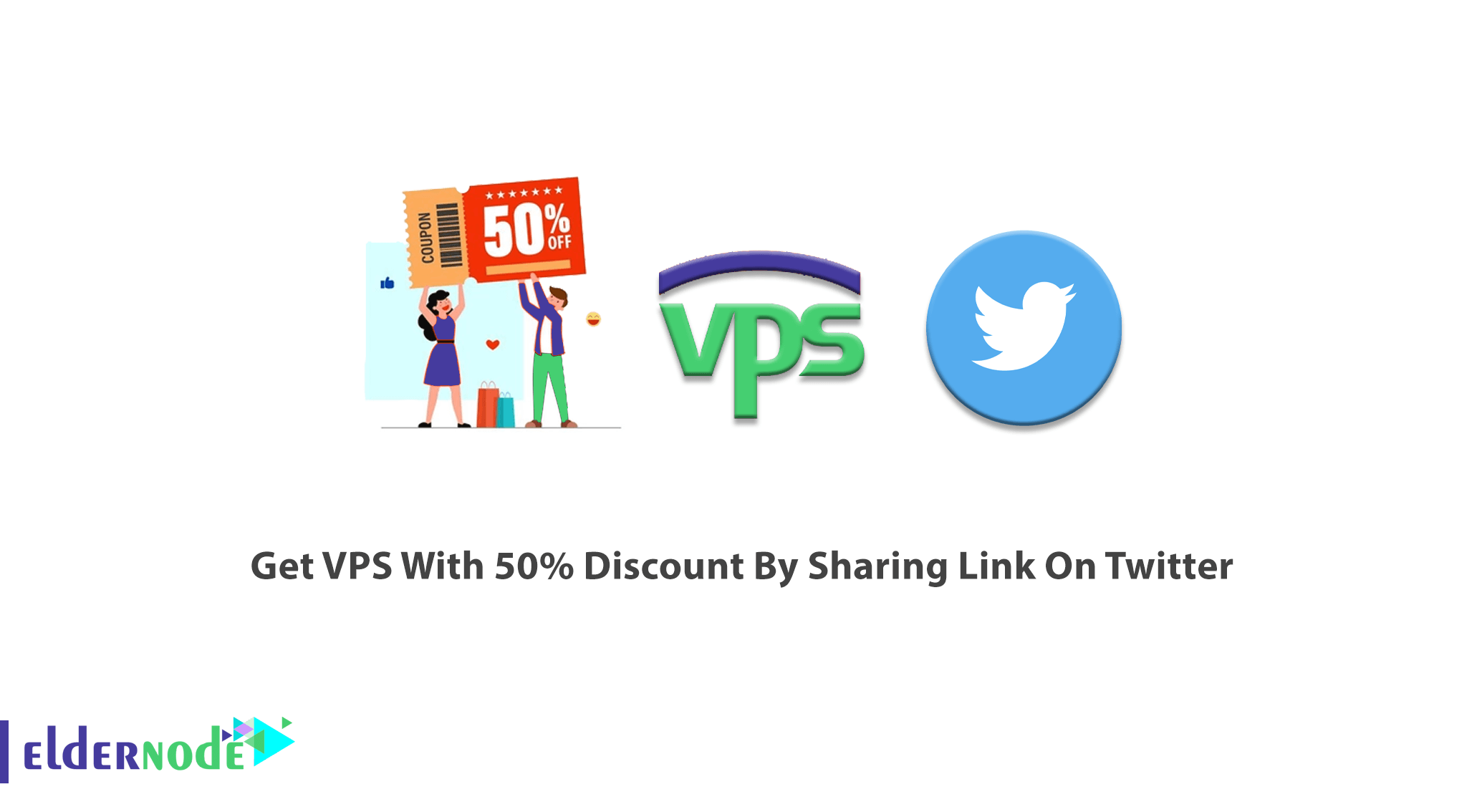 It is day or night, is it shopping time or rest, here is a tempting suggestion to you. It is worth to check and play this win-win game with Eldernode. On the occasion of creating an "eldernode" account on Twitter and receiving requests to extend our "special offers" from customers, we are preparing to plan a new discount for our valuable users. In this article, you will see how to Get VPS With 50% Discount By Sharing Link On Twitter.
All About Eldernode
The story of good friends is always attractive and worth reading. In 2018 Tom & Alexander who were IT professionals decided to run a new business and celebrate a decade of friendship. So, as a Web Hosting service provider, Eldernode was born. Eldernode started by offering a wide range of services such as Windows VPS, Linux VPS, Hosting VPS, Dedicated server, and SSD Servers.
As they could predict, after more than two years clients from all over the world are using Eldernode services. Loyal customers report their opinions, suggestions, and satisfaction. Very soon they decided to set up the training section called Eldernode blog to create a perfect and documented reference. The blog provides a better service to customers and helps them become an expert in different IT topics. Divided into two sections of beginner and advance, users can easily learn about installing their considered services, optimizing tools, and operating systems. By a simple search in this reference, users could solve their problems which occurred during install, configure, run and etc., or troubleshoot and finally send their specific questin to receive a quick answer in all hours of a day and night.
Eldernode Linux VPS
All Linux distributions and multitude configurations of Linux servers are available in Eldernode. You can easily choose your considered Linux Virtual Private Server packages. Packages are designed for different kinds of CPU, Ram, Storage, and OSs to help you choose your preferred one. You can also buy a monthly package and then change it to a yearly package.
Once you start ordering, the benefit of becoming an Eldernode user would be active for you. You will enjoy 24/7 support, instant activation, online payment, and unlimited Bandwidth. VIP but cheap is not just a claim anymore because you are shopping from Eldernode.com.

Eldernode Windows VPS
Eldernode also provides Windows VPS with instant delivery which lets you install and configure any service on it. Faster than a football half, you will receive the server information on your email. Then, you are ready to install your considered software and the Eldernode team is ready for 27/7/365 support. Our monthly and yearly packages are available for different kinds of CPU, Ram, Storage, and OSs such as Windows 2010, 2012, 2016, and 2019. Once you buy your own Windows VPS, you will have dedicated resources, full access, and cloud infrastructure.

Eldernode RDP
You may prefer to have admin access to RDP Admin and install your desired applications. Because of its features, the Remote Desktop Protocol is very popular. However, Eldernode provides you unlimited bandwidth, a Powerful CPU, and instant activation. Check RDP admin packages to find your suitable one.

How to get a discount from Eldernode
In addition to available offers on Eldernode.com, there is an interesting discount plan for old and new customers. If you own one of the 330 million accounts of Twitter and you are preparing to buy your own VPS, our new offer could be suitable for you.
Who can use the discount
To use our new offer plan, you just need to have a Twitter account with at least 1K (real) followers. It does not seem to be an unfair condition and if your followers are less, it is a good motive to activity more to buy your own VPS with 50% discount.
How to send your request
To start the quick process of this cooperation, send us a message with the subject of "Twitter discount" to receive a link to share on your Twitter account. More details will be explained in our answer message.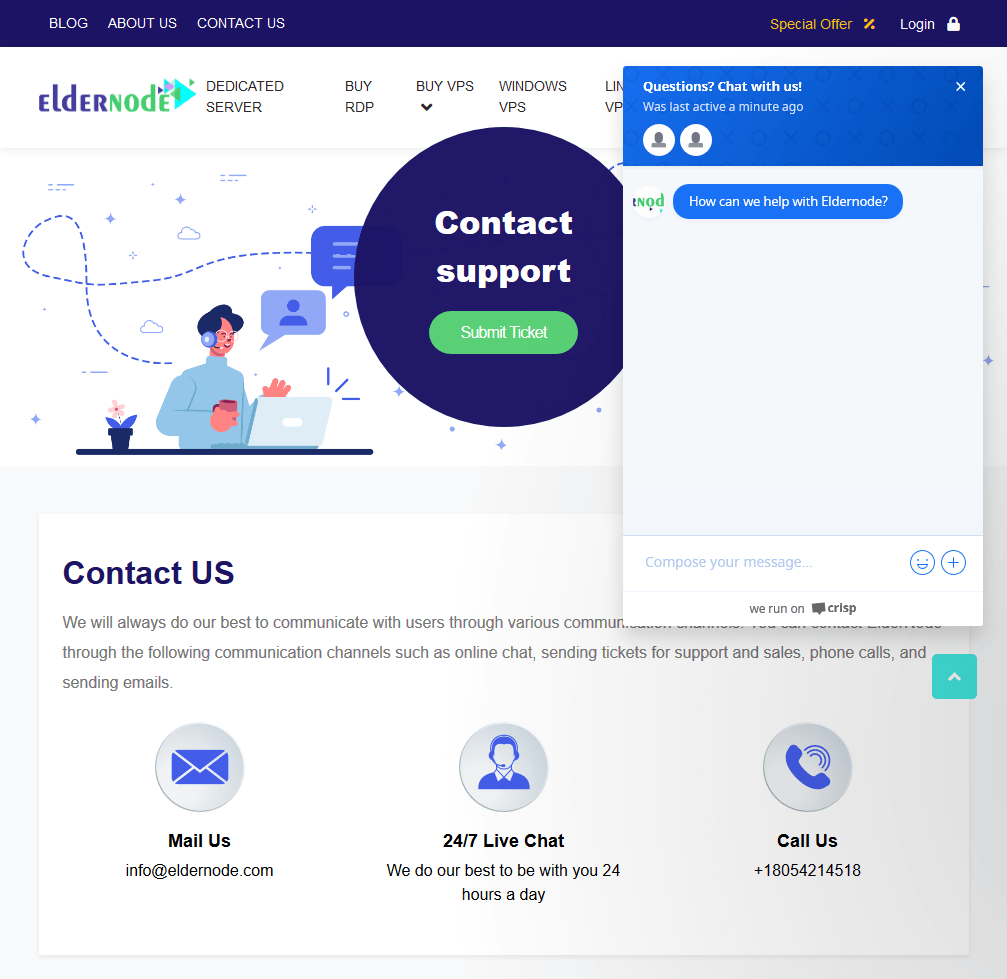 That's that! If you have not received any discount in 2021, let us be the first. How do you know? It may be the beginning of continuous interaction.
Conclusion
In this article, you learned how to use our new discount plan and you have read about our various services on Eldernode. In case you have an account on Twitter and you are interested in buying your own VPS, try it now! Why not?