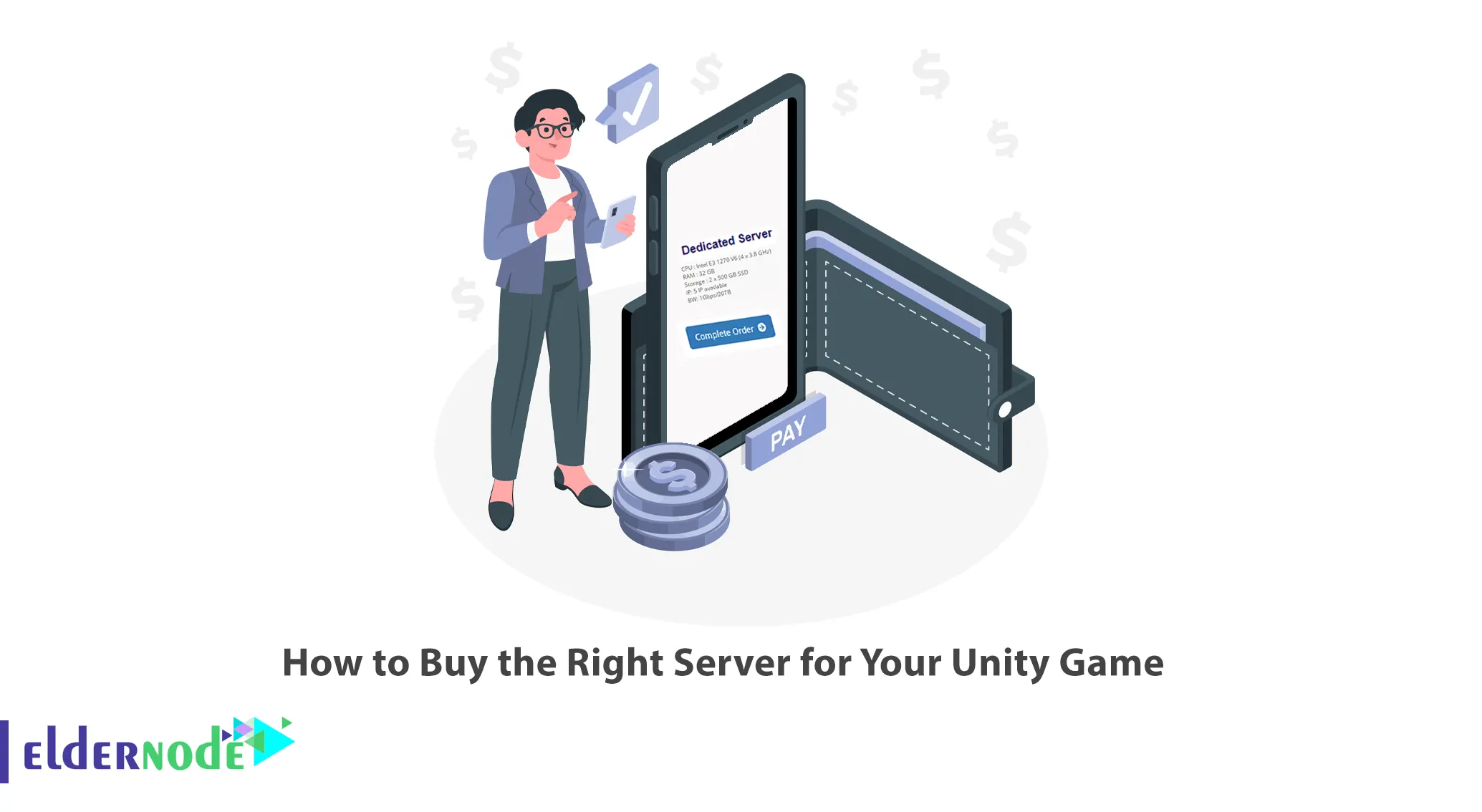 You may also encounter bad connection, lag, or other connection problems while playing the game. This factor has caused many gamers to use dedicated and reliable servers for this purpose. This article will teach you How to Buy the Right Server for Your Unity Game. We offer cheap Dedicated Servers which are the best choice for your Unity Game.
Tutorial Buy Dedicated Server for Unity Game
Unity is an all-purpose and one of the most popular cross-platform game engines use today. It is developed by Unity technologies and supports both 2D and 3D graphics. This game engine has been used by very large companies in this field and scripting through C# and drag-and-drop functionality. If you want to use the Unity game engine without interruptions and without connection problems, it is better to get a dedicated server for it.
What are the Dedicated Server Advantages?
Let's list the features of our dedicated server that are much better than the competitors:
– Instant Server Setup
– 99.9% Uptime
– Dedicated IP
– Dedicated Resources
– Ability to Customize Hard Drive
– VNC Access
– Powerful Backup System
– Highest Quality Infrastructure
– Different Operating Systems
– Affordable Price
– DDoS Protection
– 24/7 Dedicated Support
Buying Dedicated Server for run Unity Game
If you encounter bad connection, lag, or other connection problems while playing the game, you should buy Dedicated Server to solve this problem. Follow the steps below for this reason.
Firstly, navigate to the Eldernode official website and choose Dedicated Server from the top of the page: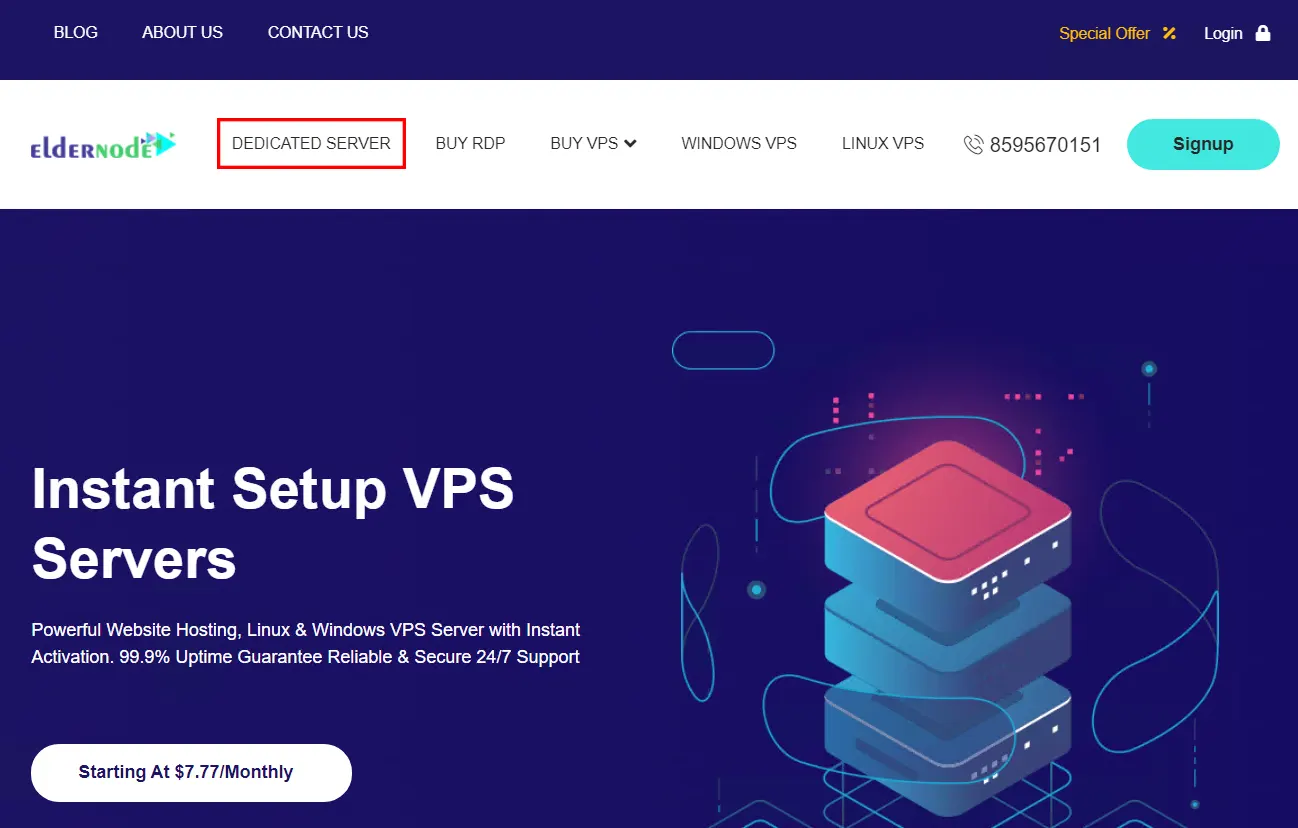 You will see the following screen. Scroll down and choose your desired location from the Dedicated Server Locations. When choosing a location, you should be careful to choose the closest location to you so that you can use the highest speed. My preferred is the Netherlands: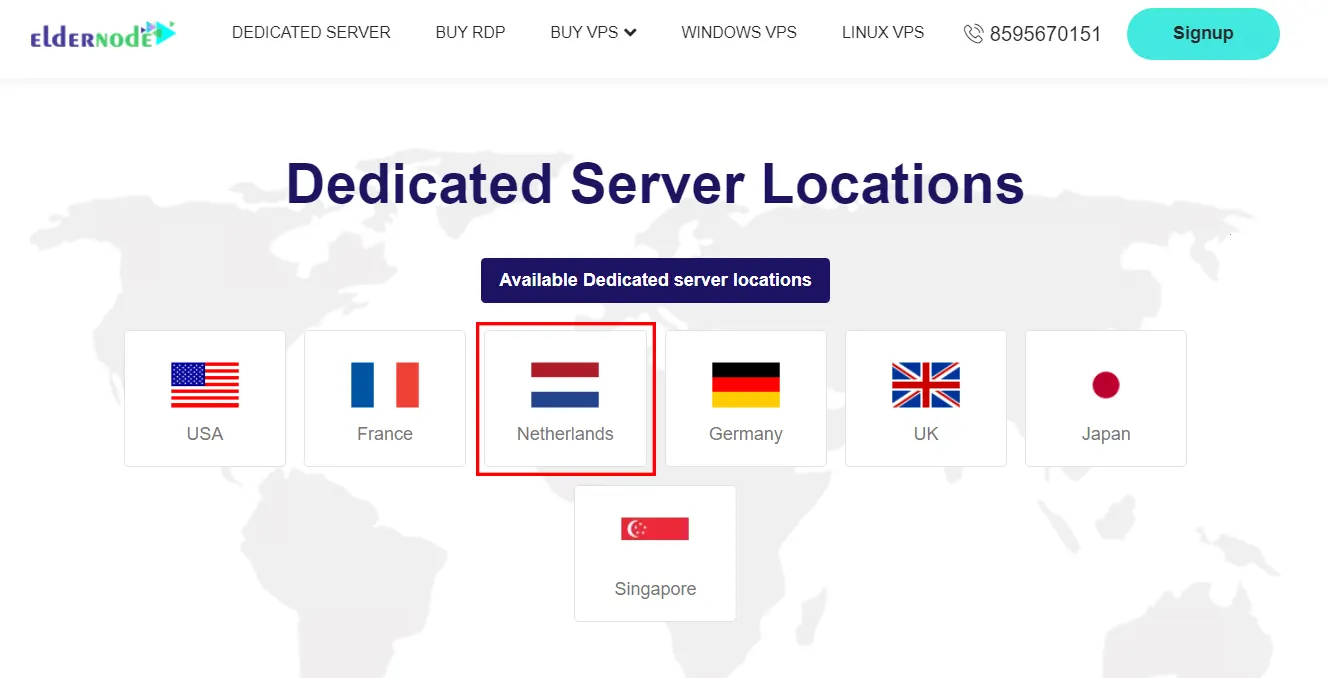 Now we provide various and economical Netherlands Dedicated Server plans. You should check them carefully and choose the plan which is suitable for your needs. I prefer to choose the first option and Click Order: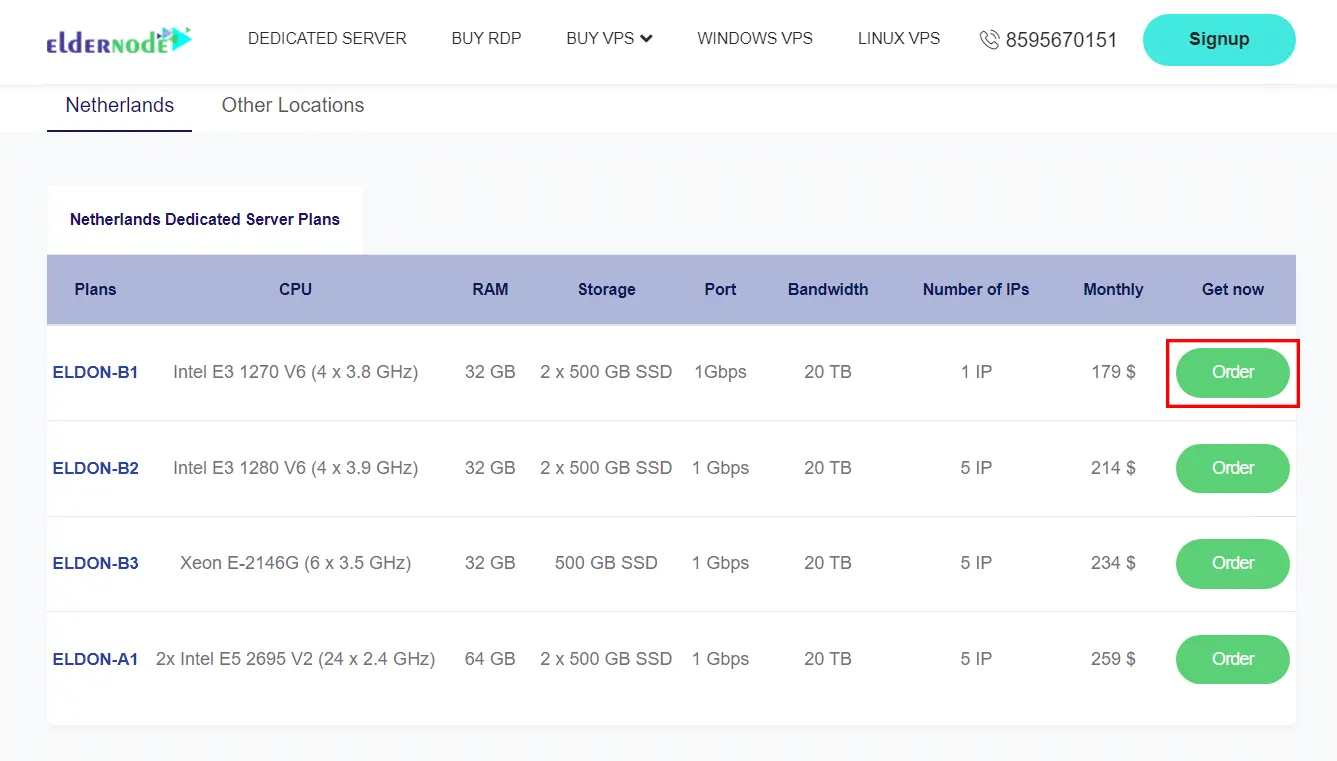 The Shopping Cart page will appear in which you can choose Billing Cycle and Configurable Options and fill in the options to configure your server. We provide Billing Cycle payments as Monthly, Quarterly, Semi-Annually, and Annually. In the Configure Server section, you need to fill in the fields related to Hostname, root password, and NS Prefixes.
In the Configurable Options section, register your Operating System, Additional IPs, and One Time Security Configuration. Generally, configure your desired options and click on Continue: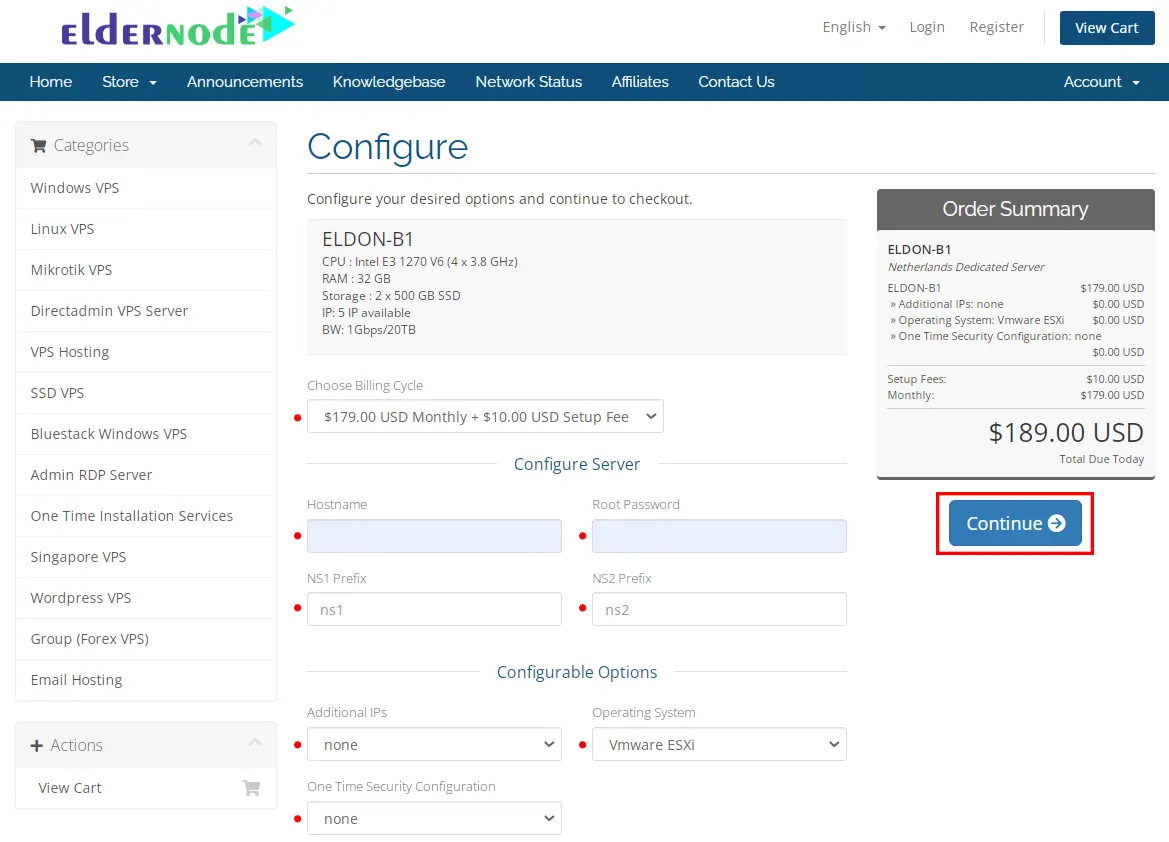 Review the items you selected before and press Checkout: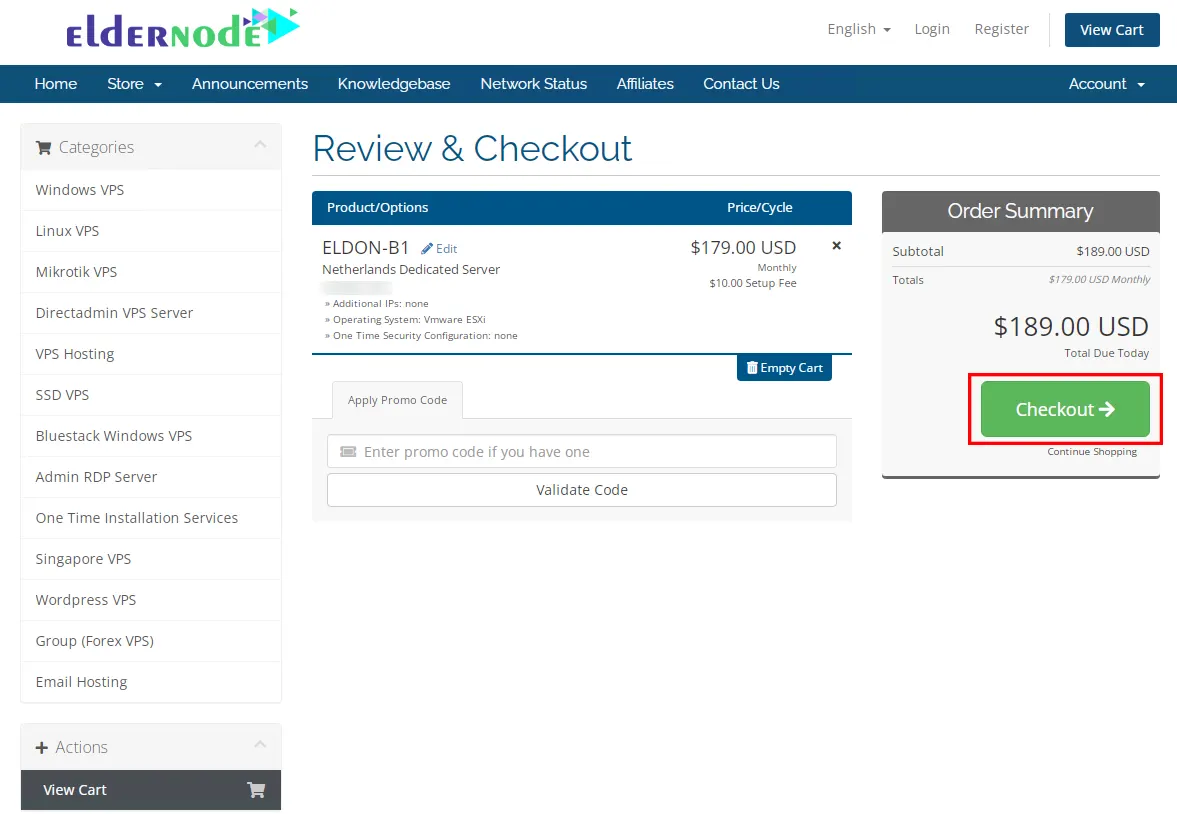 Now you should register on the website. To do this, enter your personal information, choose the payment method you want and click on Complete Order. But if you registered earlier, just click on Already Registered: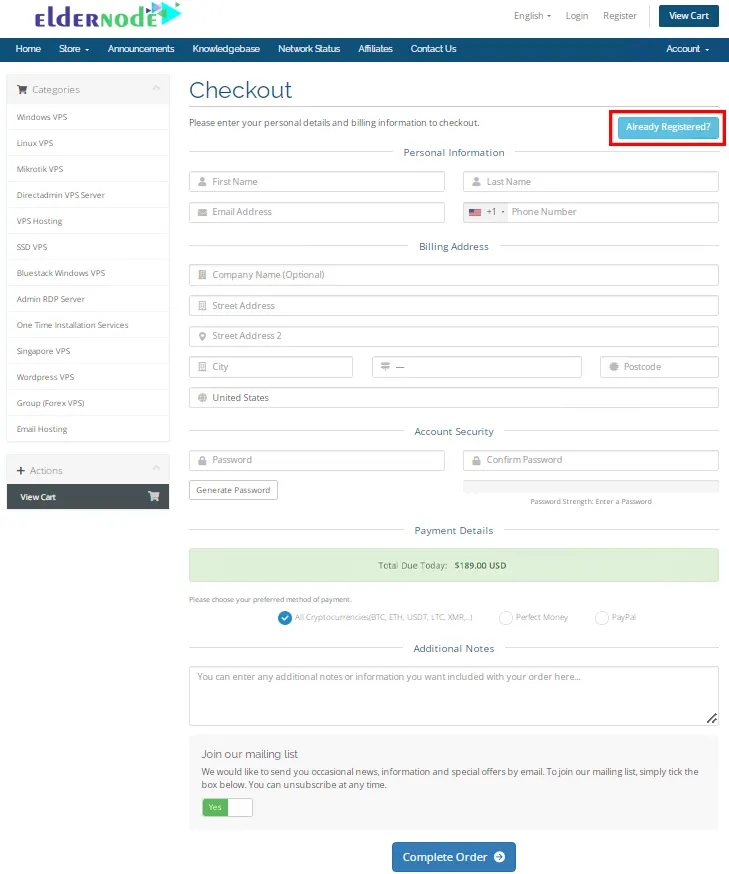 As you see, I registered earlier on the website and my account appears. To complete the checkout process, press Complete Order: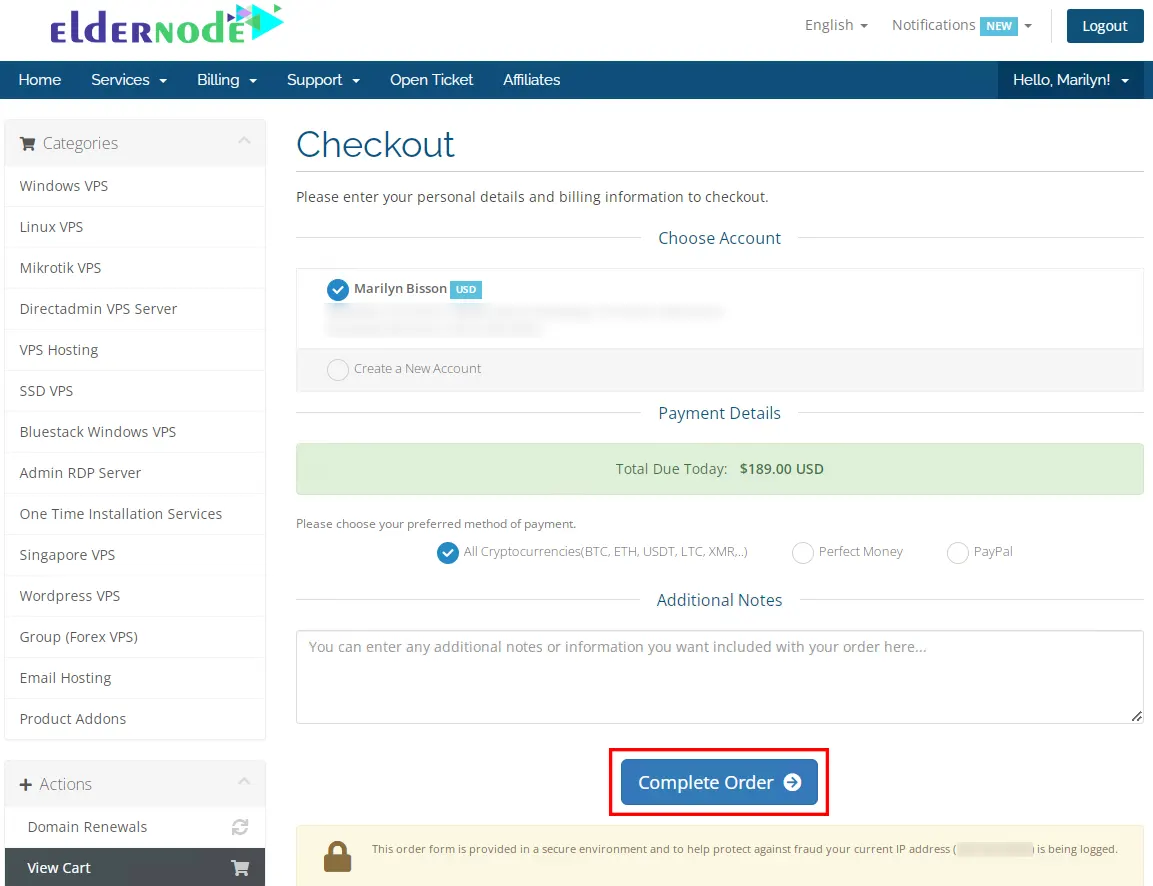 Choose the coin you want to pay with and click Complete Checkout: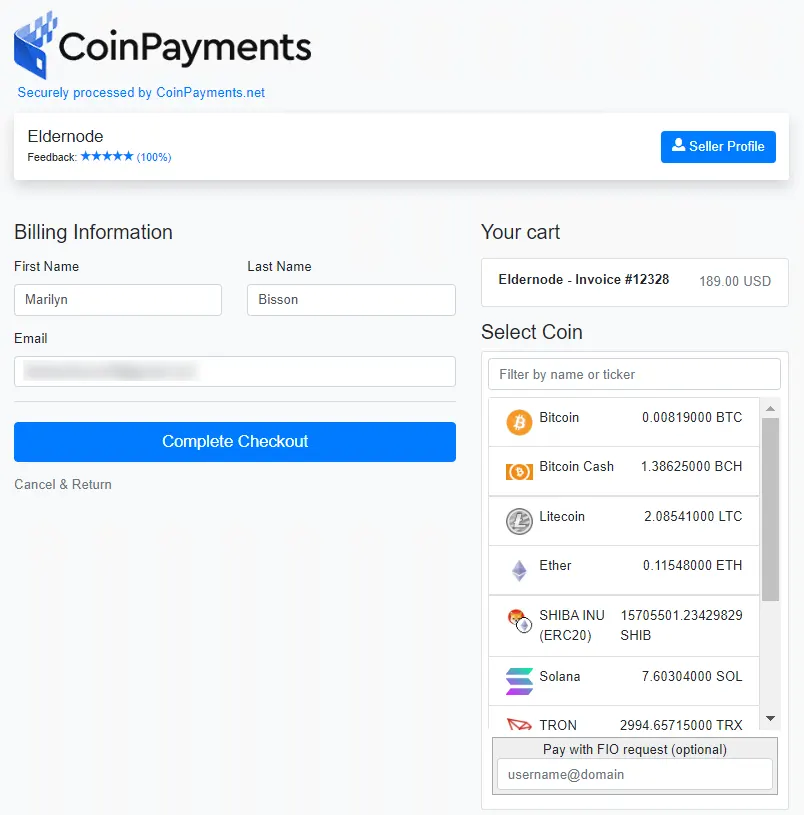 Lastly, you should scan the barcode to complete the payment method: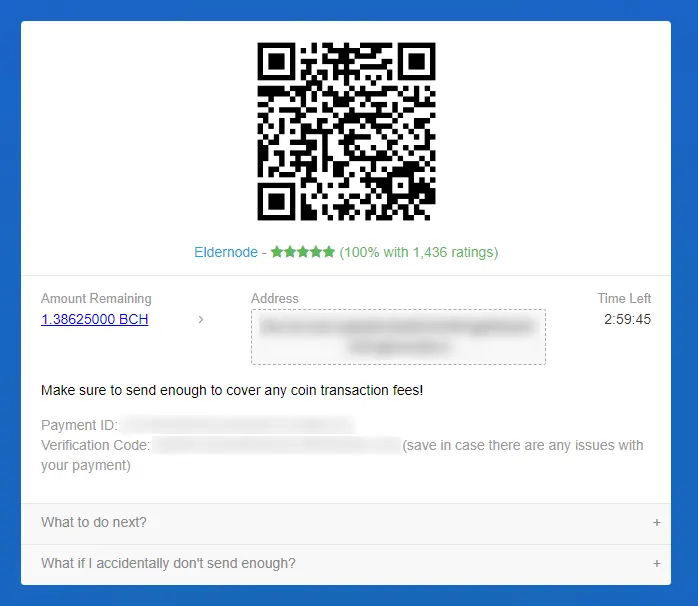 That's all about the Dedicated Server purchase process!
Conclusion
Dedicated Servers are the best servers for your Unity Game. This article taught you how to buy the right server for your Unity Game. I hope you found this tutorial useful and that it helps you to choose and buy the right server for your Unity Game. If you have any problem with the purchase process, you can contact us in the Comments section.