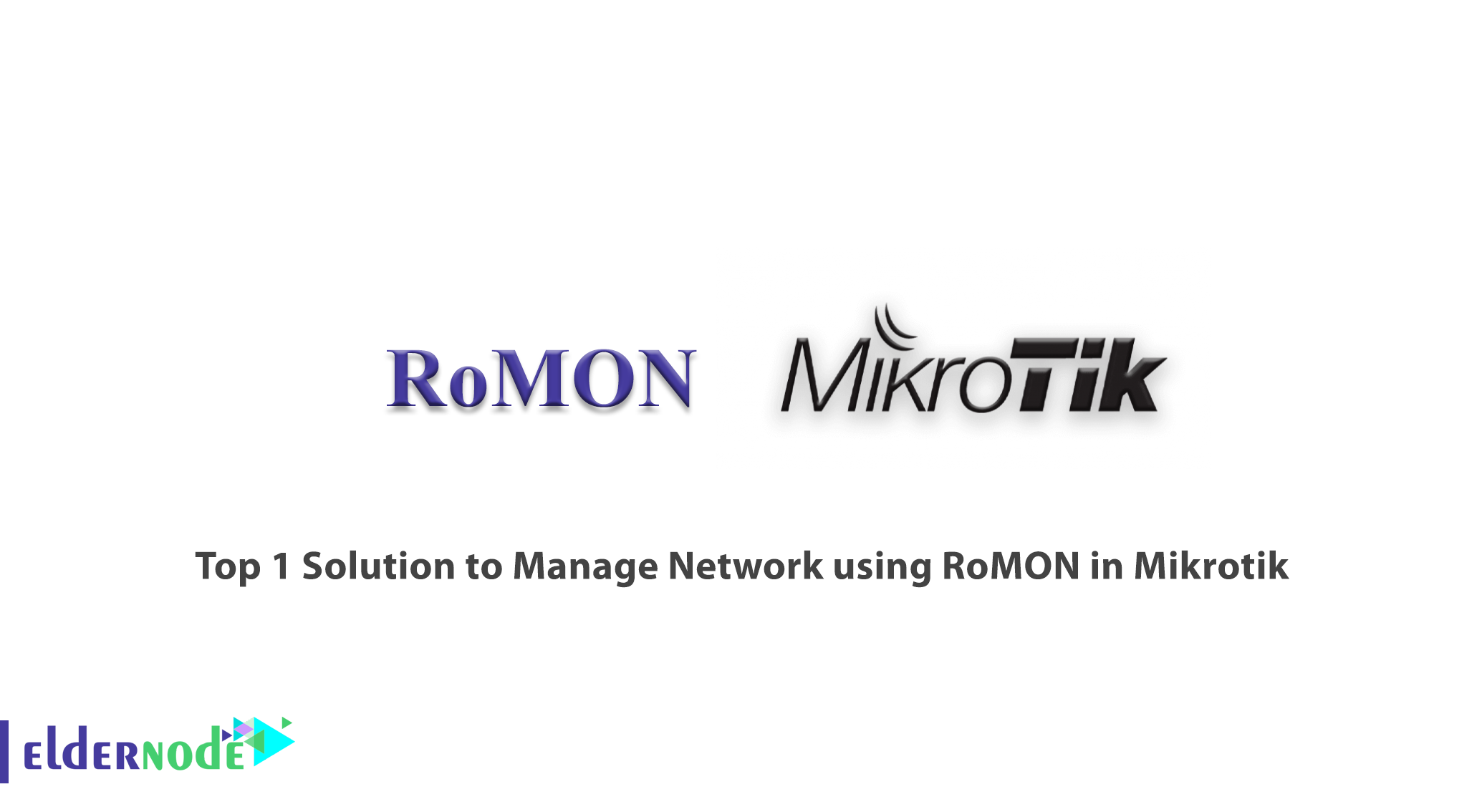 Mikrotik is the name of a company in Latvia that manufactures computer networking and wireless telecommunications equipment. The most important product of this company is Mikrotik RouterOS operating system. In this article, we are going to introduce one of the top solutions for network management using RoMON in Mikrotik VPS Server.
What is Mikrotik?
Mikrotik is a Latvian company founded in 1996 to develop routers and wireless ISP systems. Mikrotik is an important product of this company. Mikrotik operating system is a router that is built using the Linux kernel and in addition to the ability to install on personal computers, it has also reached consumers in the form of software-hardware package. The purpose of creating this operating system was to compete with the famous Cisco IOS operating system that is installed on PCs and provide unique features such as routing, firewall, VPN, monitoring, Qos, Hotspot, Load Balancing and other useful services that provide valuable assistance to administrators in managing networks.
Mikrotik Features
High speed on boot
Automatic operation without the need to log in to any service
Stability
High installation speed
High configuration speed due to the graphical operating system
Ability to Import and Export its settings
More economical than similar hardware models
Introducing RoMON
RoMON stands for Router Management Overlay Network and is a networking feature that allows you to manage your Mikrotik devices over the varying type of net types of network. It can be used in version 6.28 of Mikrotik routers. RoMON creates an independent peer-to-peer connection based on layer 2 or mac layer. With the help of this protocol, you can view and manage the Mikrotik equipment used throughout your network. This protocol provides a tool for network administrators to search or discover based on Mac Addresses on the network.
How to Manage Network using RoMON in Mikrotik
RoMON is a network feature that lets you manage your Mikrotik server device on different types of networks. If you have a bridge network or a rotating network, you will be able to manage your devices from one interface. In this tutorial, we are going to show you how to configure RoMON. Client routers are Mikrotik routers you want to manage.
First, you should go to Winbox and click on Connect to connect your router. It works on any Mikrotik device that runs rotaries.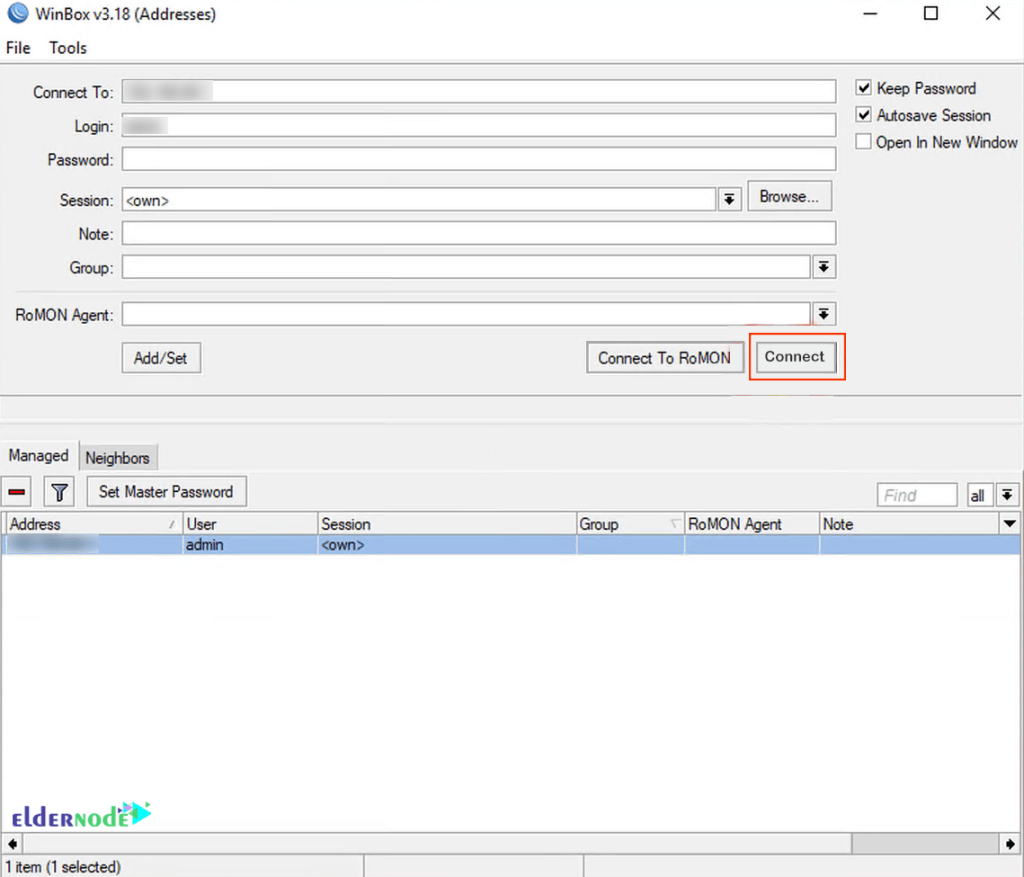 Now go to Tools and select RoMON and click on Enabled. You can also create an ID on a secret. which is additional security and can be enabled.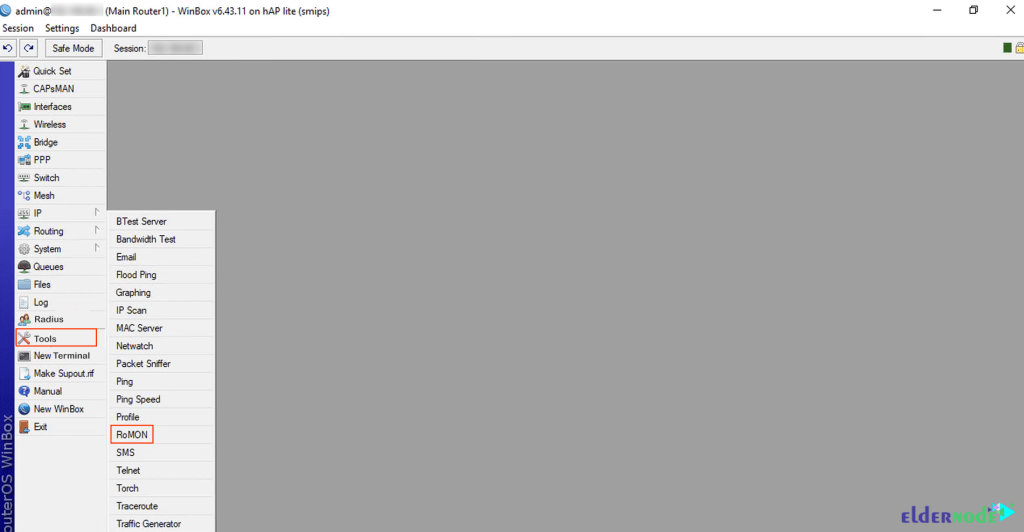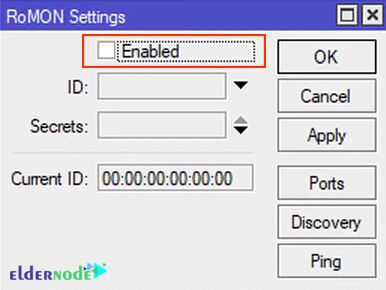 In the Secrets option, you are able to prevent someone from jacking in the communication between your routers. This is additional security and can be enabled.
In the Ports option, you can choose which ports RoMON works on. RoMON ports are set to All interfaces by default.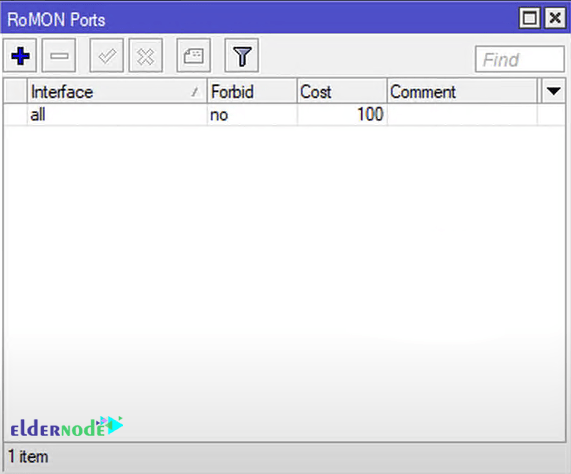 You also have a Discovery option and you can discover other RoMON devices on your network.
In the Ping option, you can ping a RoMON device using the ID. If you know the ID of your device, you can ping it to see if it exists.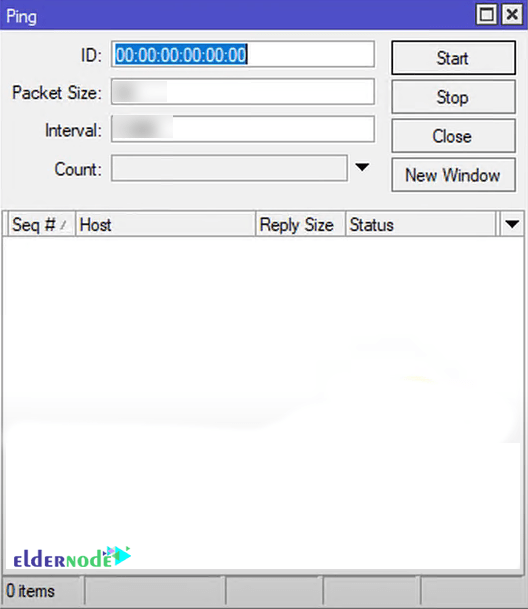 Finally, click on Apply. Then IDs are automatically assigned which is usually the MAC address. You can specify your ID if you want.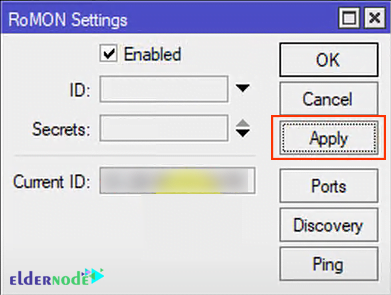 Next, You can use the default option by clicking OK. Then, close Windbox. Then reopen it and click on Connect to RoMON.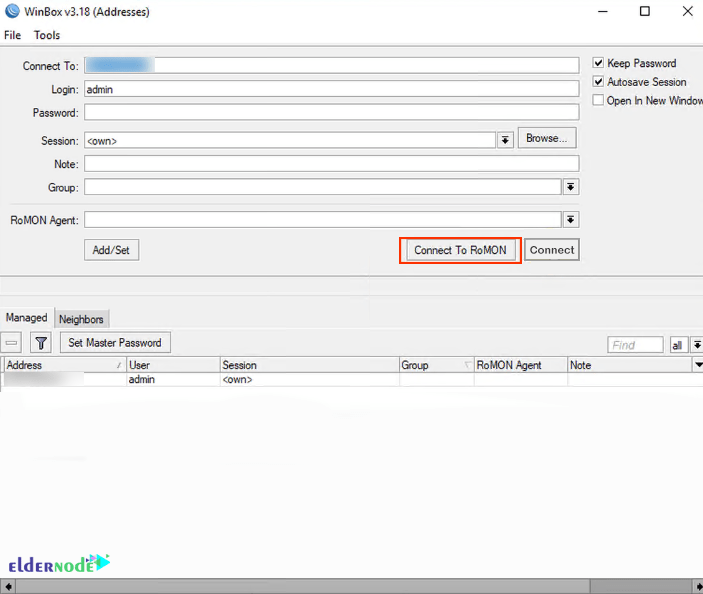 Now you are going to connect to RoMON and you can see your RoMON neighbors. You have already enabled RoMON on these two routers and they are able to show up the costs. The costs are based on the distance of the road and are automatically calculated. If one router connects to another, it calculates the option and tells you and gives you the cost. It will give you all the necessary information about the Mikrotik device, such as the type of the device, the version, and the identity.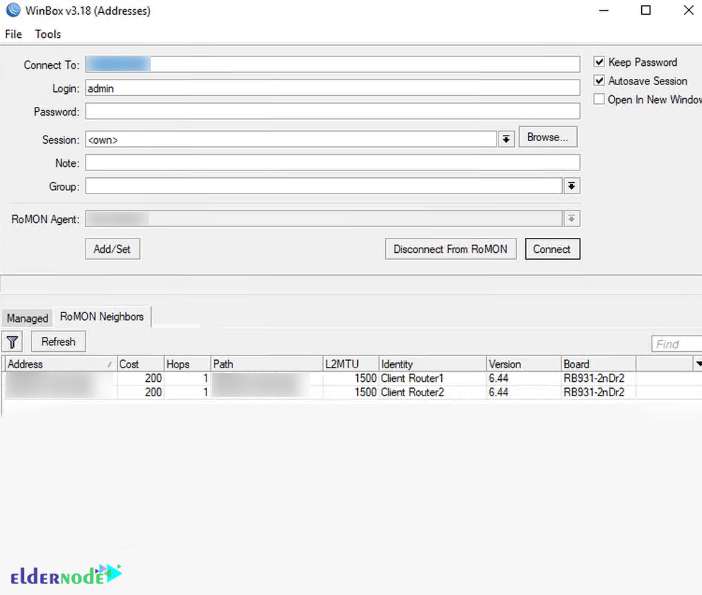 If you click on the client, you are going to connect to this client and get a MAC address. Then you should click on Connect to connect to the client router.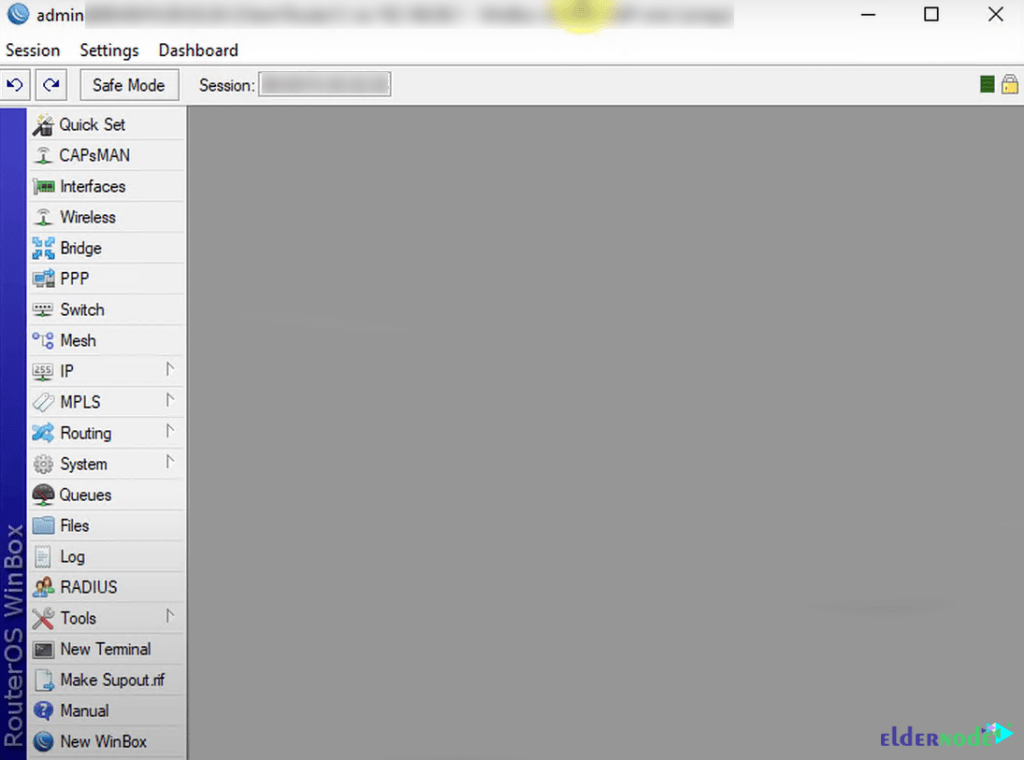 If there is a password set, you need to put it in the password for the client to connect.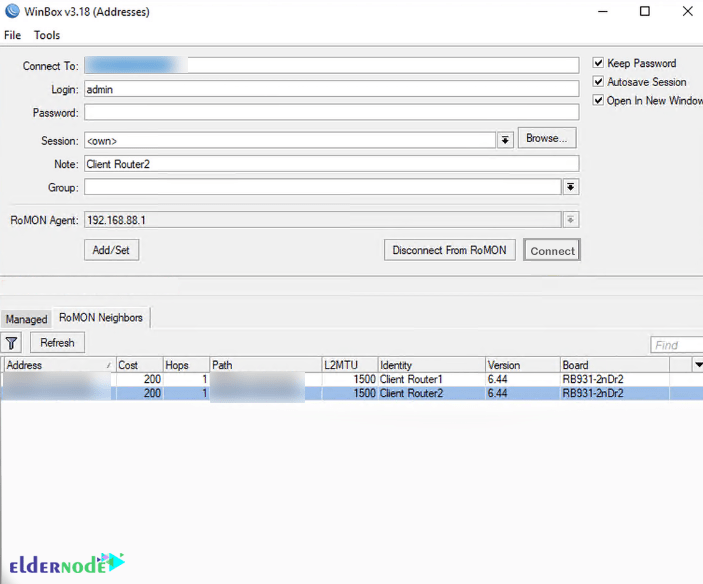 Also if you want to change the password, you can go ahead and remove the password from the client. Go back with a password and connect, now you will be able to connect without a password.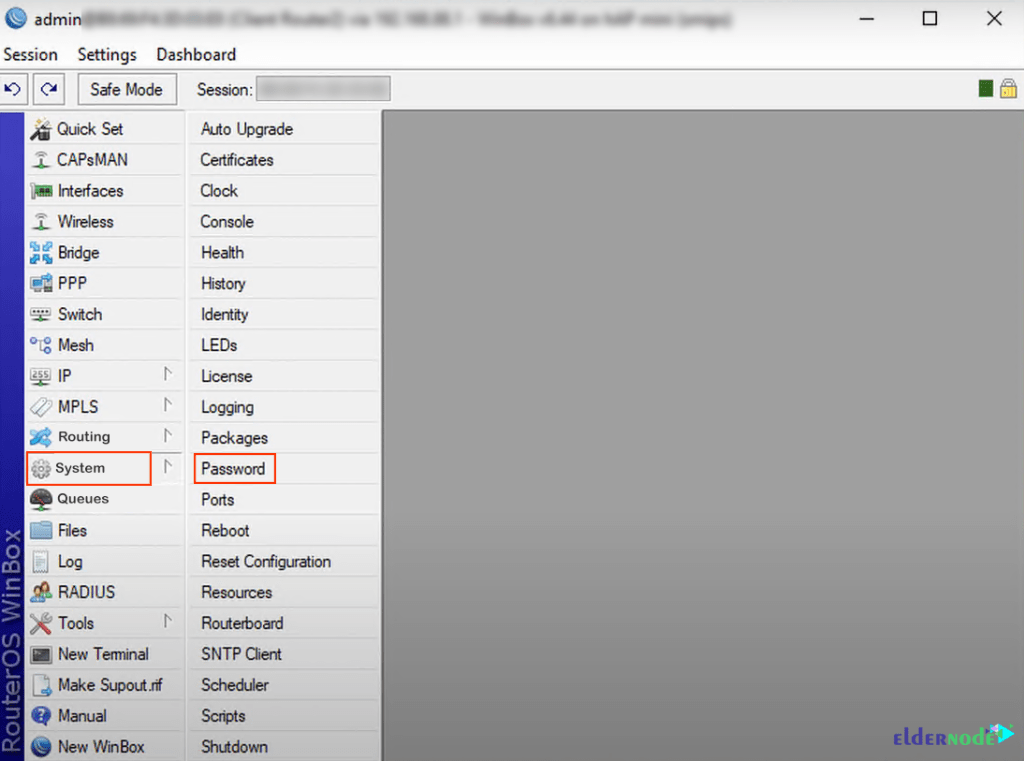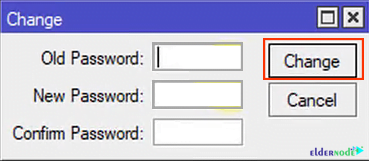 RomMON allows you to manage all your microchip devices. You can disconnect everything from Winbox and you don't have to know the IP address. It will just display the devices that are participating in the RoMON network.
Conclusion
In this article, we introduced you to one of the top solutions for network management using RoMON in Mikrotik. RoMON works by establishing an independent MAC layer peer discovery and data forwarding network. If you enabled RoMON, any received RoMON packets will not be displayed. I hope this tutorial was useful for you.