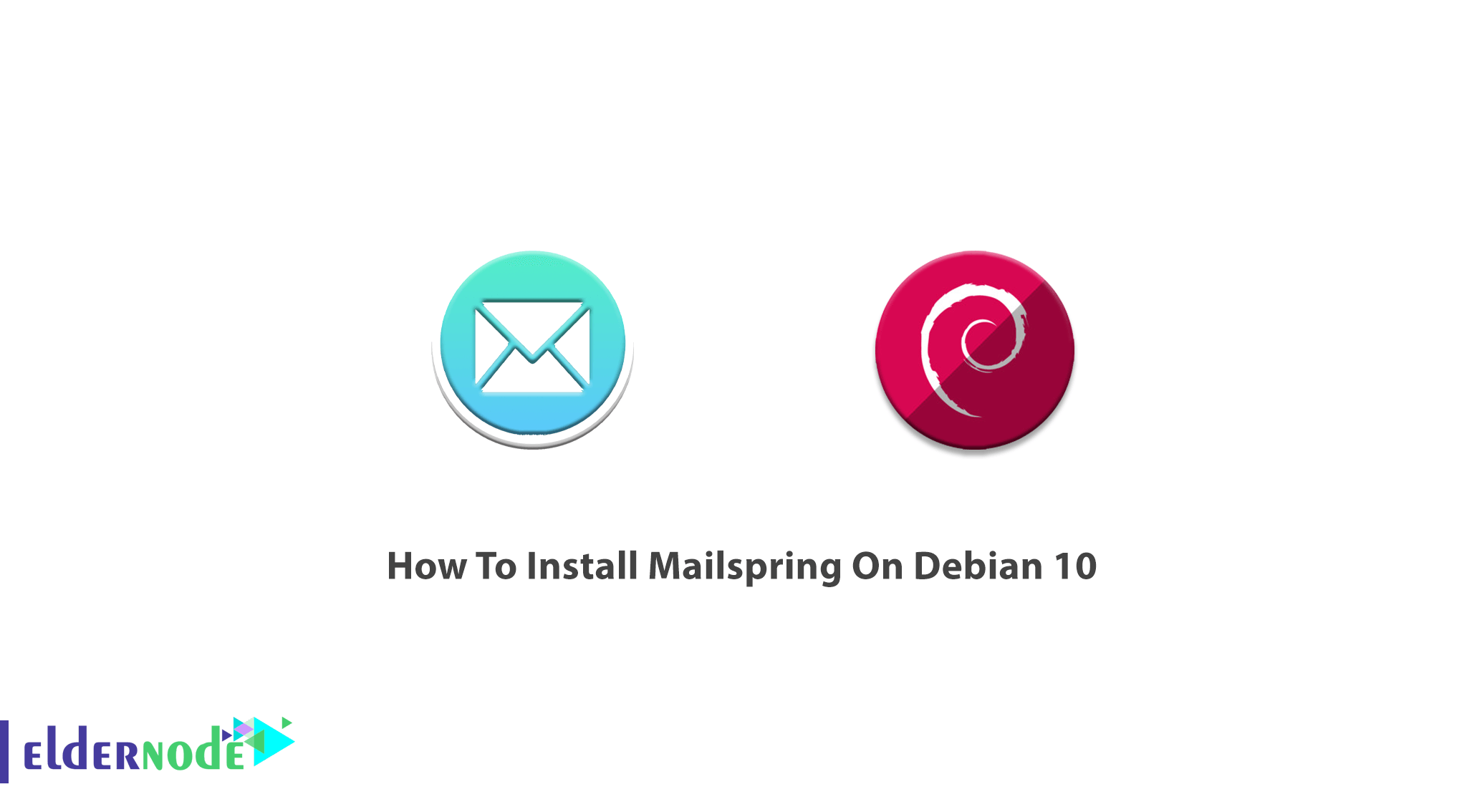 Mailspring is a desktop email client. It is famous as a popular email app for people and teams at work. Mailspring provides modern features like unified inbox, snoozing, reminders, templates, offline search, and support for Gmail labels. To send better your emails and boost your productivity Mailspring is a good idea. It is reported as the best email client for Mac, Linux, and Windows. You will face no problem with its interface since you will be able to send, receive, and access your email easily and comfortably. Using Mailspring, you can build a target profile, access social media, and track emails. In this article, you will learn How to Install Mailspring on Debian 10 & 9. Find your considered package on Eldernode and purchase your own Linux VPS.
To let this tutorial work better, please consider the below Prerequisites:
A non-root user with sudo privileges.
To set up, follow our Initial Setup with Debian 10.
Install Mailspring On Debian 10 | Debian 9
If this is the first time you are installing Mailspring, you will need to create a Mailspring ID to be able to use the app. The ID is not the same as your email account. So, you can use any email address or password you wish. Your Mailspring ID holds things like snooze dates and mail rules. In this way, you can re-install Mailspring or use it on two computers at once.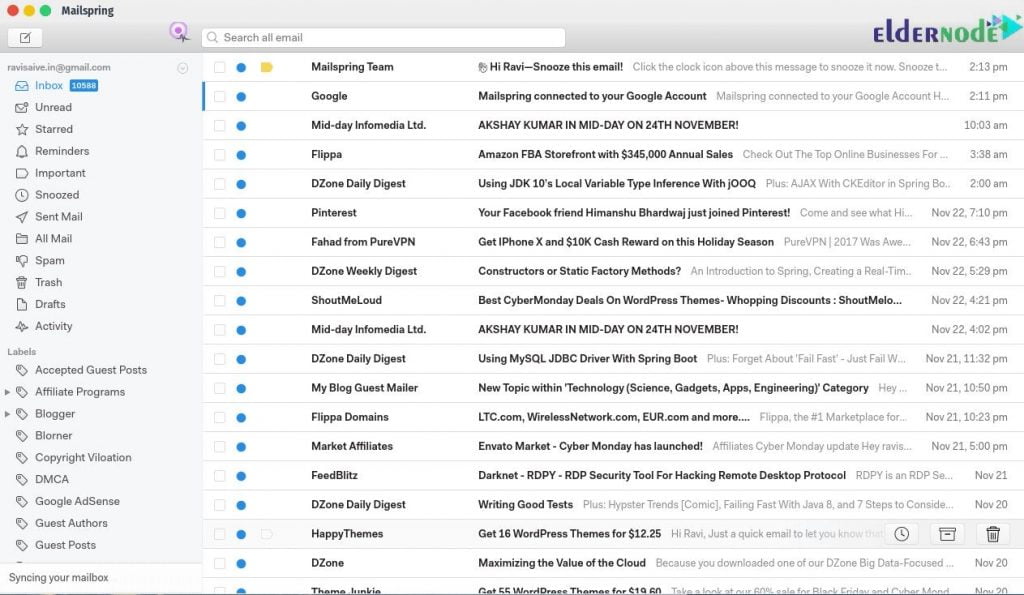 Mailspring Features
While you are using Mailspring, the below features would help you enjoy more and feel comfortable.
1- Unifies Inbox
2- Touch and gesture support
3- Undo send
4- Lightning-fast search
5- Themes and layouts
6- Localized into 9 languages
7- Read receipts, link tracking, and more
8- Advanced shortcuts
9- Multiple accounts
10- Spell check
11- Translation
12- Easy RSVPs
13- Manage busy inbox
14- Contact and company profile
15- Quick reply templates
How to enable snaps on Debian 
To install Mailspring on Debian 10 you need to enable snap on it. To explain more, snaps are applications packaged with all their dependencies to run on all popular Linux distributions from a single build.
Install snap directly by running the commands below:
sudo apt update
sudo apt install snapd
sudo snap install core
Then, use the following command to install Mailspring.
sudo snap install mailspring
Note: Mailspring does not store your email password in the cloud. Only the minimal amount of data required to power features will be synced. The features like snooze, sending later, and more. It will also use hashing mechanism to identify email and associate its metadata across installs.
How to uninstall Mailspring
While you are a Mailspring ID but you do not need it longer, you can sign in to your Mailspring ID dashboard and permanently delete your account. In this way, all data associated with it will be deleted and at any time you can create a new one again.
Conclusion
In this article, you learned how to install Mailspring on Debian 10. Mailspring is a fork of open-source Nylas mail client but with a native C++ sync engine, fewer dependencies, and vastly improved performance. If you upgrade to Mailspring Pro, the pro subscription is attached to your Mailspring ID. So, you will be able to access Pro features on any computer signed in to your account without needing the serial number. In case you are interested in reading more, find our related article on How to Install MailSpring on Centos 7 & 8.