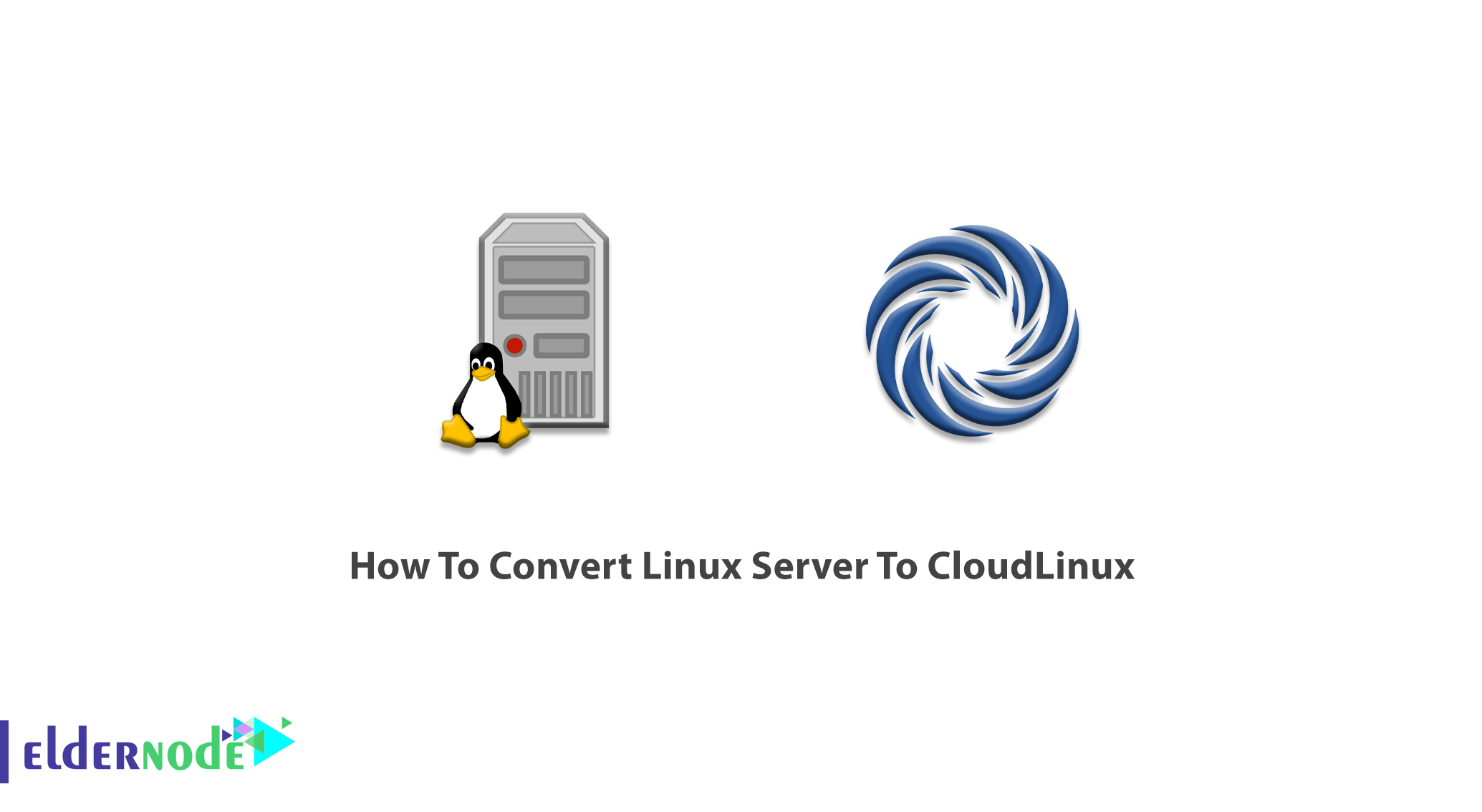 A Linux server is a server built on the Linux open-source operating system. To deliver content, apps, and services to the clients, the Linux server offers businesses a low-cost option. Linux server is well known and popular because of its performance, security, stability, and scalability. Also, CloudLinux allows you to have a personalized developed shared hosting. This Operating System gives shared hosting providers advanced automation, deep-look performance analytics, and centralized monitoring tools. According to the features of Cloudlinux, in this article, you will learn How To Convert Linux Server To CloudLinux. To buy your own Linux VPS or purchase a VPS hosting server visit the packages available in Eldernode.
Tutorial Convert Linux Server To CloudLinux step by step
CloudLinux provides special features for managing shared hosts and limits the resources used by each user in a specific and precise way to prevent other users from slowing down due to overuse of resources by one user. Hosting companies or people with a large number of sites and users are the most users of CloudLinux.
CloudLinux OS+ (Convert Centos Server To CloudLinux)
CloudLinux OS+ was developed with shared hosting in mind. As a shared hosting provider, you will experience advanced automation, deep-look performance analytics, and centralized monitoring tools with CloudLinux OS+. CloudLinux OS+ has some new features that CloudLinux OS could not provide and you can upgrade it to use the new features. Here are new advantages of CloudLinux OS+:
PHP X-Ray — new PHP performance tracing tool:
Identifies:
slow PHP-based CMS modules, slow database queries, slow PHP functions, and  slow external calls
Сentralized Monitoring — new server performance monitoring tool:
Monitors:
Hardware temperature, number of users, number of Apache connections, number of MySQL connections, CPU steal time for VM. It also monitors users' CPU usage, entry processes, physical memory usage, IOPS, IO usage, number of processes, MySQL CPU usage, MySQL IO usage, and server performance of RAM, CPU, disks, system load, network, open files, IO.
Custom notifications and alerts
Priority support
Install CloudLinux By Converting Existing Linux Server To CloudLinux 
Since CloudLinux OS is similar to CentOS, we base it on a CentOS to convert it to CloudLinux. It is a very easy process and takes only a few minutes.
CloudLinux installation
CloudLinux is possible to be installed in two ways:
1- Install on the server directly
2- Convert Operating System to CloudLinux
The CloudLinux support and development team has provided a tool that allows you to convert your current OS to CloudLinux without making any changes to the hosted websites. It seems a very considerable advantage. Since you may have already set up a CentOS server and installed various services on it to host multiple websites, it does not make sense to down and move to a new server. So, you can use this feature and migrate to CloudLinux with nit facing any troubleshooting.
CloudLinux License
CloudLinux is not free and you must pay a monthly fee to use it. But you can send a request to test and use it for free for 30 days. Leave the required information and wait (about 1 minute)  to view your temporary series.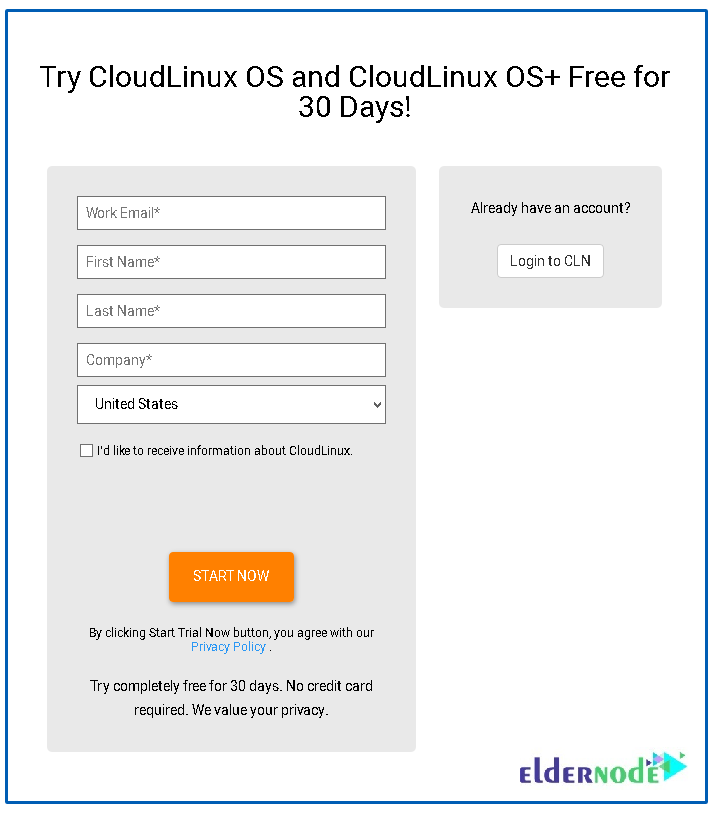 How to prepare
You need to go through two steps for preparation:
1- Get an activation key
You can sign up for a trial subscription, or purchase a full subscription.
2- Download the conversion script
You can download the script that concerts a server from CentOS CloudLinux OS. It helps you to detect and support cPanel with EA4, Plesk, DirectAdmin, and InterWorx.
Conversion
Run the conversion script.
In case you have prepared an activation key, run the command below:
wget https://repo.cloudlinux.com/cloudlinux/sources/cln/cldeploy
sh cldeploy -k <activation_key>
Cloudlinux provides both IP-based and User-based series. So, if you have an IP-based license, type the following command instead of the above:
sh cldeploy -i
Once you installed and upgraded the ClouldLinux, reboot the server:
reboot
Packages
When the server reboot is finished, it will be running the CloudLinux kernel with LVE enabled. Also, the Apache modules, PAM module, and command-line tools will be installed by the conversion script as well as the LVE manager.
LVE manager
LVE should be installed on the CloudLinux OS server by default. But if you found it is not, use the command below to install it.
yum install lvemanager
Conclusion
In this article, you learned How To Convert Linux Server To CloudLinux. You can easily migrate from your Linux server to CloudLinux and use its features. Discuss this subject in Eldernode Community and find what others think about server switching.