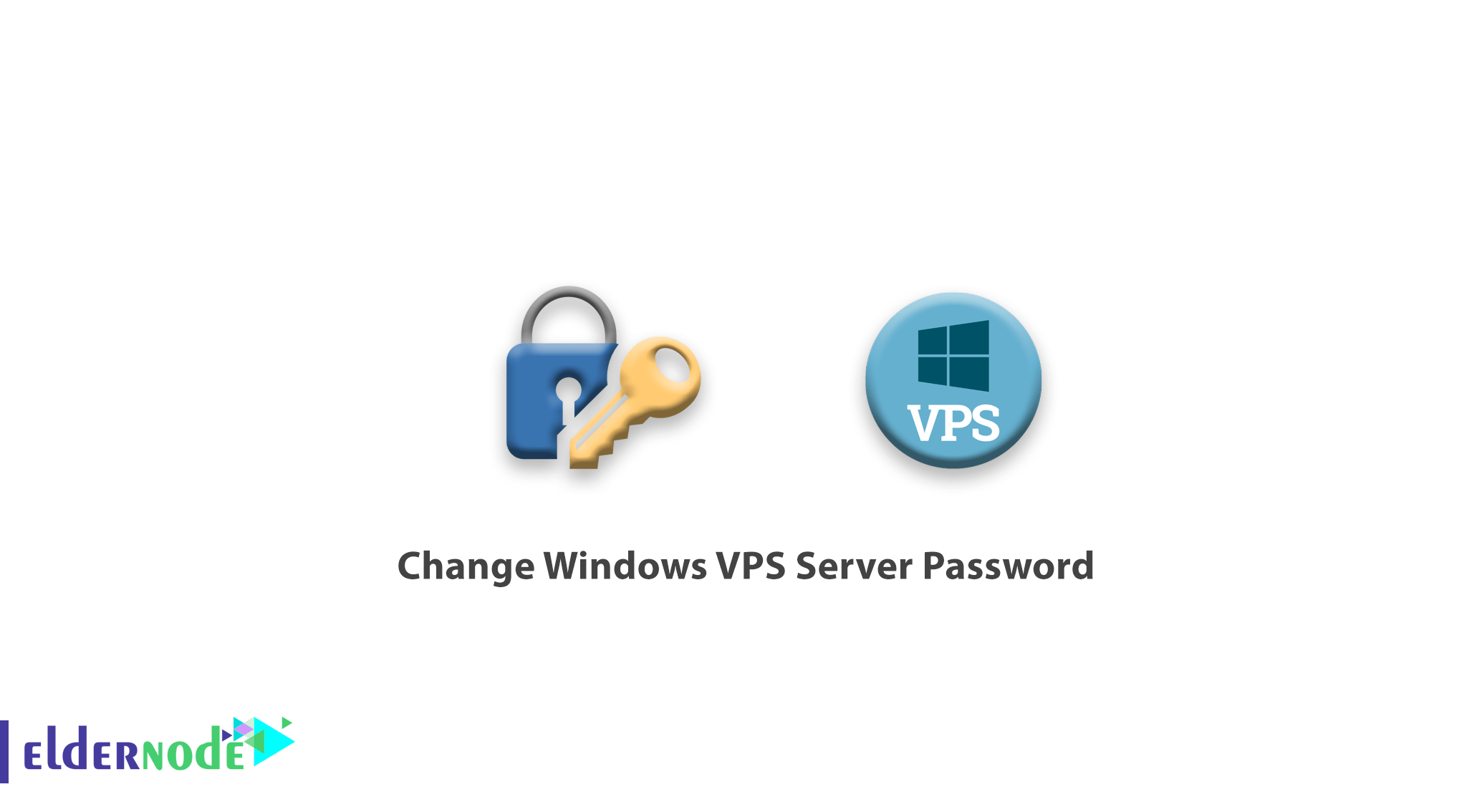 Change Windows VPS Server Password. One way to prevent operating system passwords from the leak is to change their password periodically. In this article, we are going to teach you how to change the password of a Windows vps server.
Keep in mind to use a strong password for your Windows Server security.
To change the password of the vps server (windows) in which you have logged in, proceed as follows:
1. First, right-click My Computer.
2. Click Manage.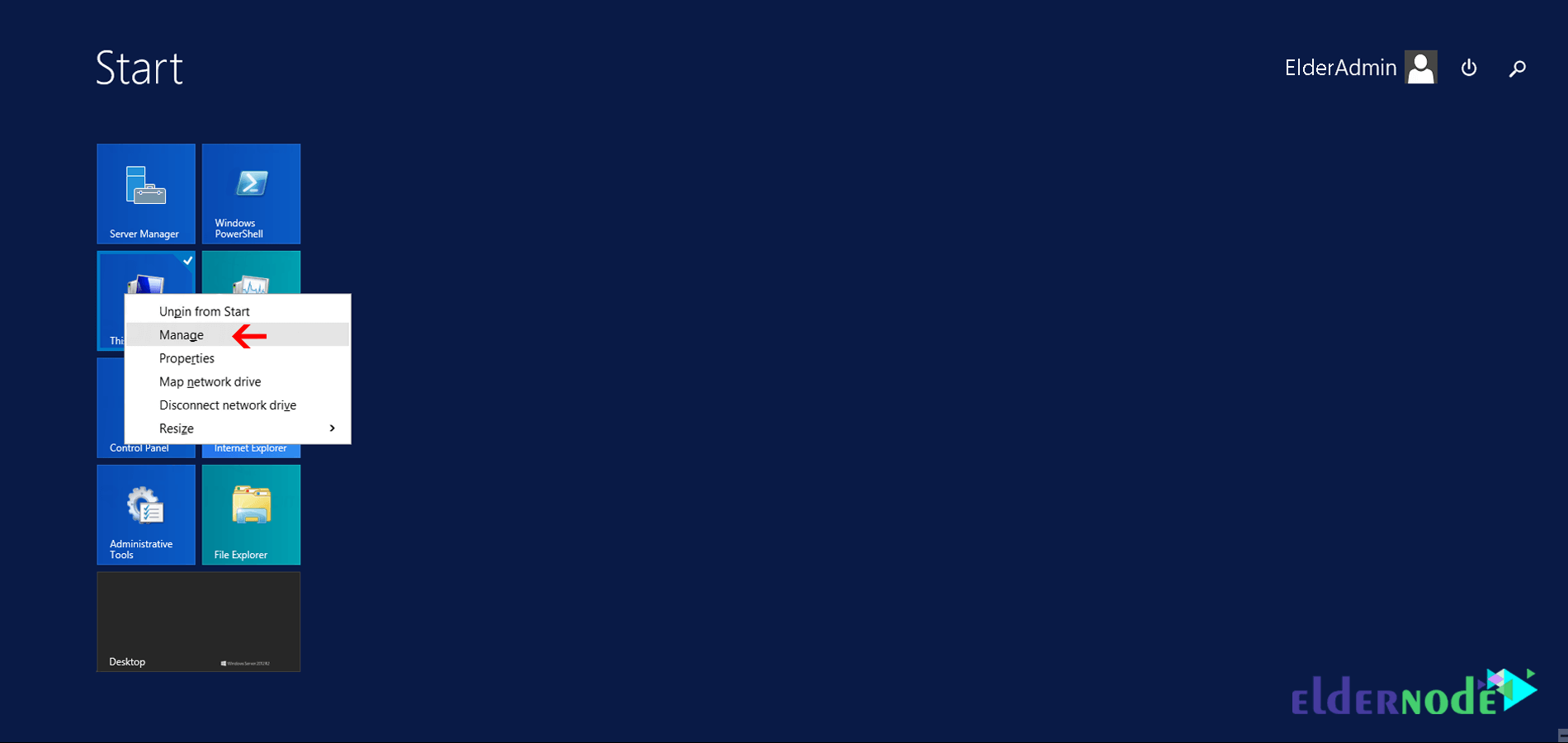 3. In the page that opens, select computer management from the tools menu.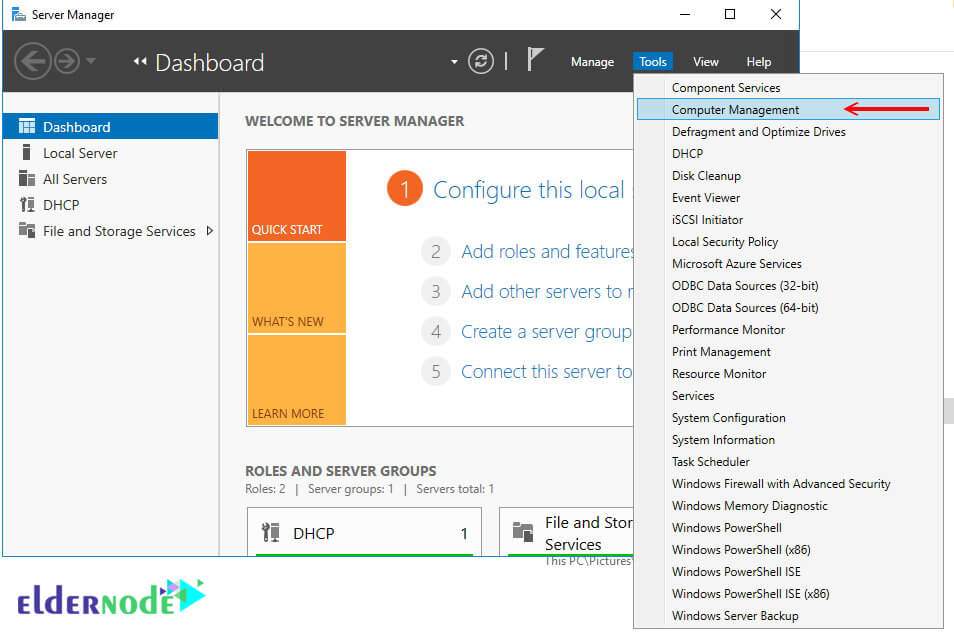 4. Then select the local users and groups option and the users folder.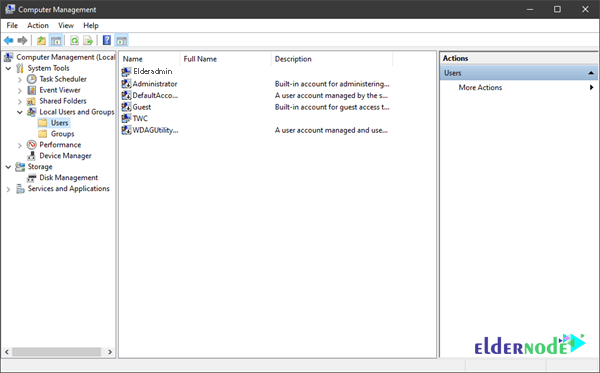 5. Now right-click on Administrator and select set password.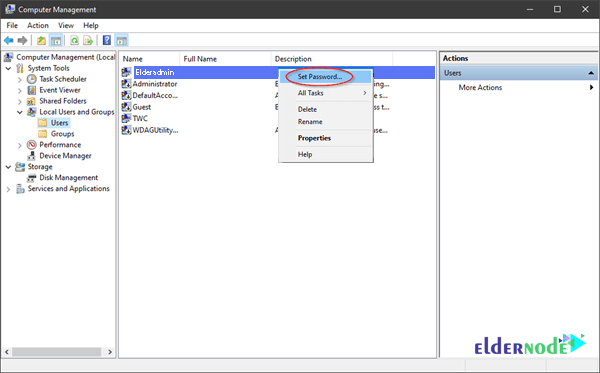 6. Click proceed and enter the new password twice.
If you successfully change the password, the message "Password has been sent" will be displayed.
Dear user, we hope you would enjoy this tutorial, you can ask questions about this training in the comments section, or to solve other problems in the field of Eldernode training, refer to the Ask page section and raise your problem in it as soon as possible. Make time for other users and experts to answer your questions.
Goodluck.