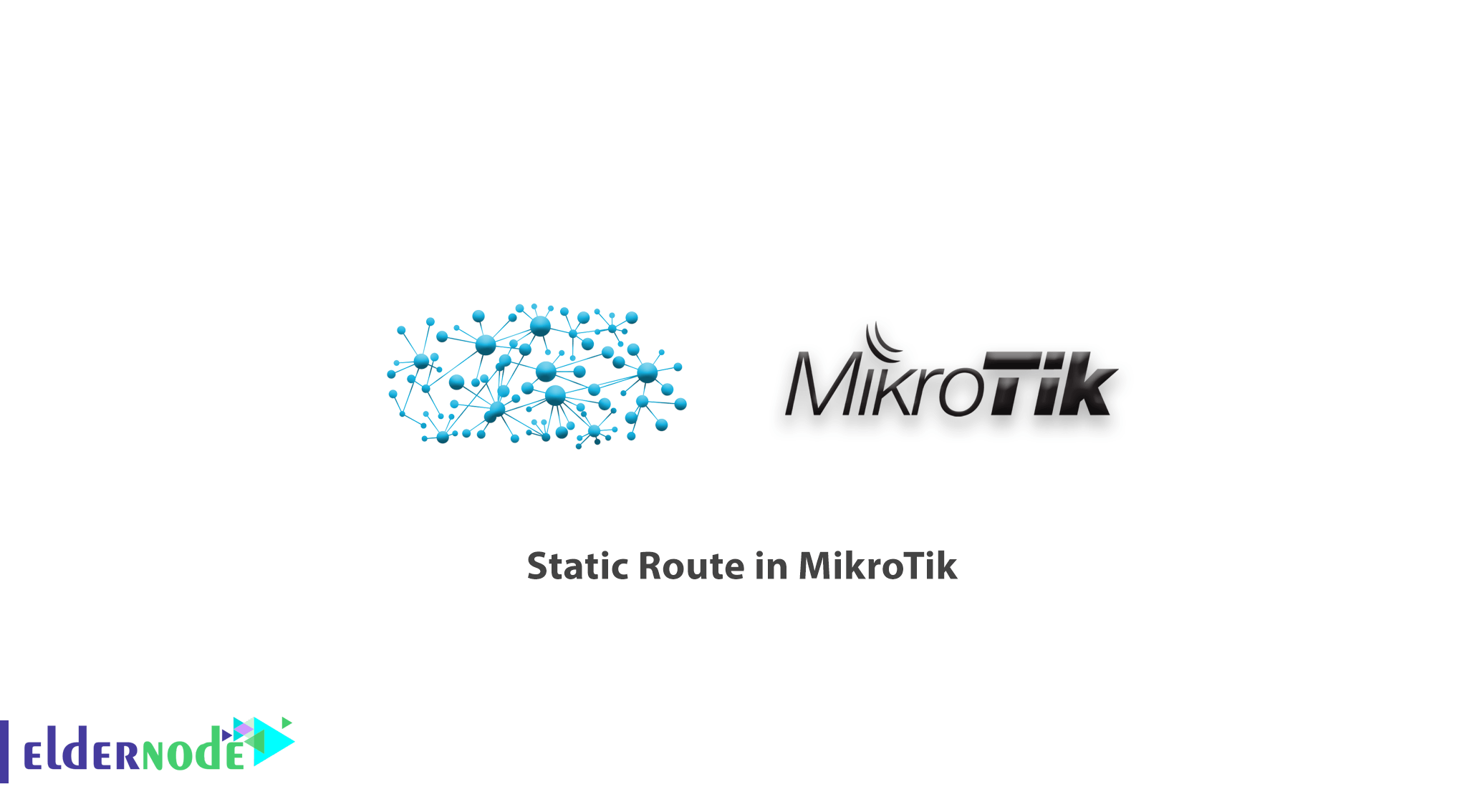 Static Route in MikroTik;
In this part of MikroTik training, we will focus on one of the most essential MikroTik configs. Despite the variety of dynamic routing protocols, it is still faster, easier and more efficient to use static routers in small networks.
Static Route:
As the name implies, the main task is routing, and the rest of the features are actually extras provided by the manufacturer. Since MikroTik are a versatile router, the routing part is also very complete.
In this part of the MikroTik training, we will focus solely on configuring the MikroTik router.
The routing is divided into static and dynamic parts. MikroTik routers support all standard routing protocols but have no proprietary protocols (such as the EIGRP protocol on Cisco routers).
By adding an IP to each MikroTik router interface adds a route line to the routing table which shows it with the DAC mark next to that route. This route is also known as the Connected route.
To add a Static Route to the MikroTik first select IP from the left menu and then Route. You actually see the router's route table.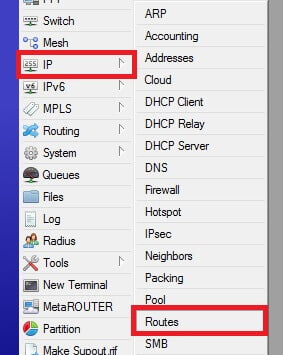 The shortcuts you see in the MikroTik Route table are as follows.

The above DAC term means an active route that is automatically created and is Connected type.
Static Route in MikroTik
Click the add button to add a new route. Then you will see a window that looks like this: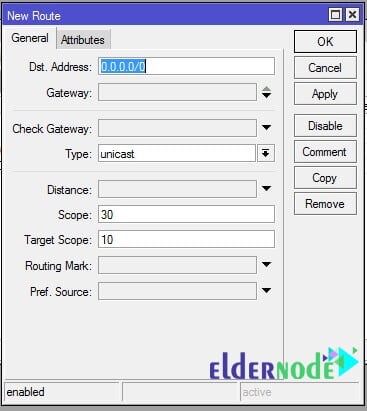 To add a route you need at least two items of the destination address and exit port.
The destination address is actually the destination network address.
The exit port can be an IP address or an interface.
In MikroTik, IP address 0.0.0.0 means all IPs. The route to the destination of 0.0.0.0 is called the default route. If there is a default route in your route table, the Routing Lookup table will never encounter a non-destination packet.
MikroTik checks a few items to identify the right path for a packet. One of these items is Distance. The default distances for a MikroTik router are as follows.

If there are two or more routes for a packet, priority is given to a route that is less distance. (These are the default distance values and the user can change them) and the last priority is the default route.
Static Route in MikroTik Server;
Goodluck.