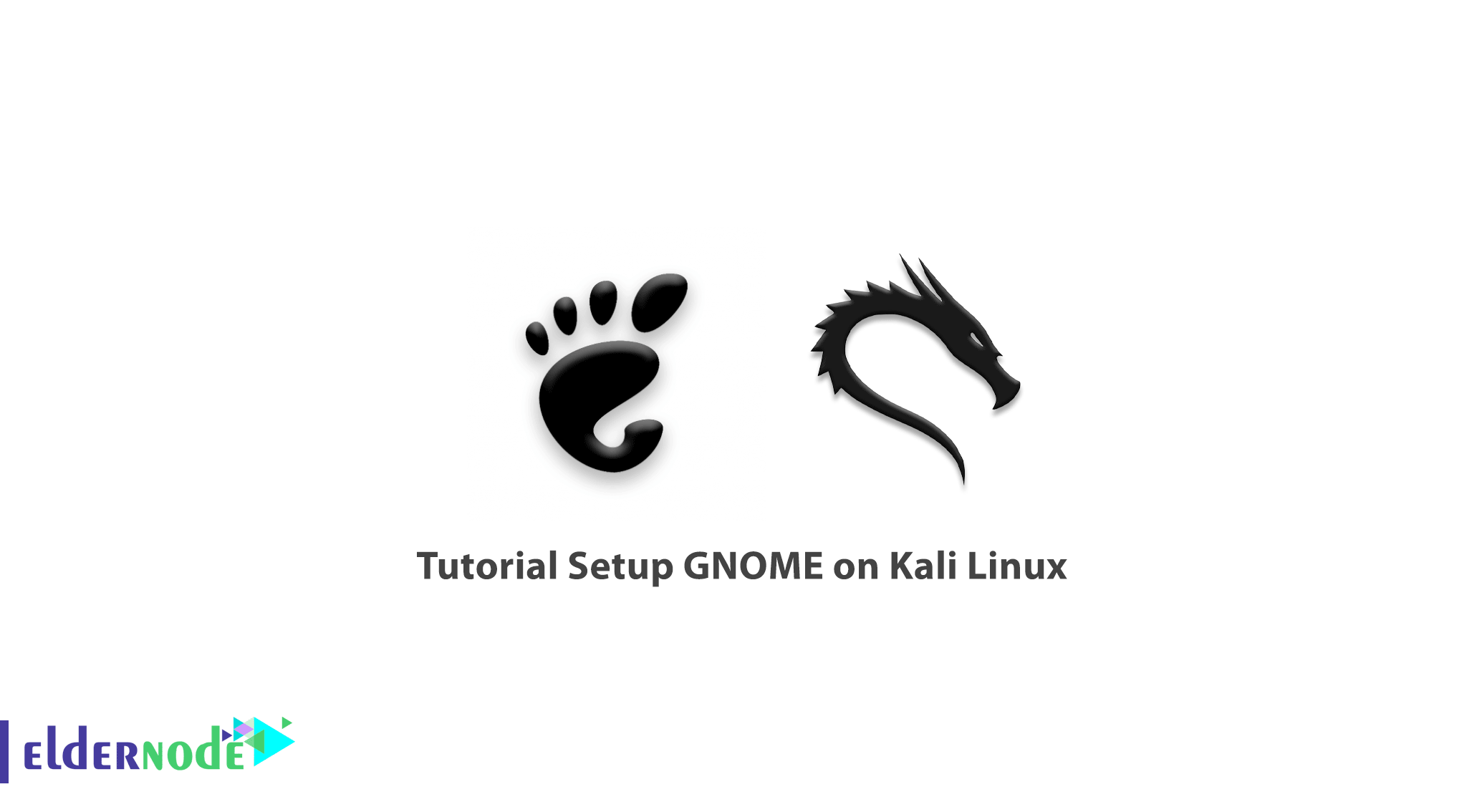 One of the features that make the Linux Operating system superior to Windows is that you can use different desktop UIs in Linux distributions. This feature allows you to use your favorite distribution with your favorite Desktop UI. GNOME is one of these desktops that has interesting features and a beautiful appearance. In this article, we are going to teach you how to setup GNOME on Kali Linux. Also, you can visit the packages available in Eldernode if you wish to purchase a Linux VPS Hosting.
What is GNOME?
GNOME stands for GNU Network Object Model Environment is a graphical user interface and is written for open-source applications. GNU also is a set of computer desktop applications for Linux users and other operating systems such as BSD derivatives. GNOME is an international project that aims to develop software frameworks and developed by the GNOME Project. GNOME was first released in 1999 and was started by Miguel de lacaza and Federico Mena as a DE project. GNOME allows the users to select one of several desktop appearances and users can perform basic tasks such as web browsing, file management, listening to music, and manipulating images using only GNOME applications.
GNOME Features
Free, Smart and stable
Dynamic workspaces feature
Have lots of extensions
Customizable themes
Display switching actually works
How to Install GNOME on Kali Linux
First of all, you should open the terminal on your Kali Linux and update your available packages. To do this enter the following command:
sudo apt update
Now you can install Gnome by executing the following command:
sudo apt install kali-desktop-gnome
Since many packages and their dependencies need to be downloaded and installed, GNOME installation takes some time.
If you were asked to select the display manager, you can select either gdm3 or lightdm.
Wait a while for it to install.
After completing the installation, reboot your Kali Linux system with the following command:
reboot
How to Login GNOME on Kali Linux
First, select GNOME as your desktop on the login screen. You can try three combinations of GNOME.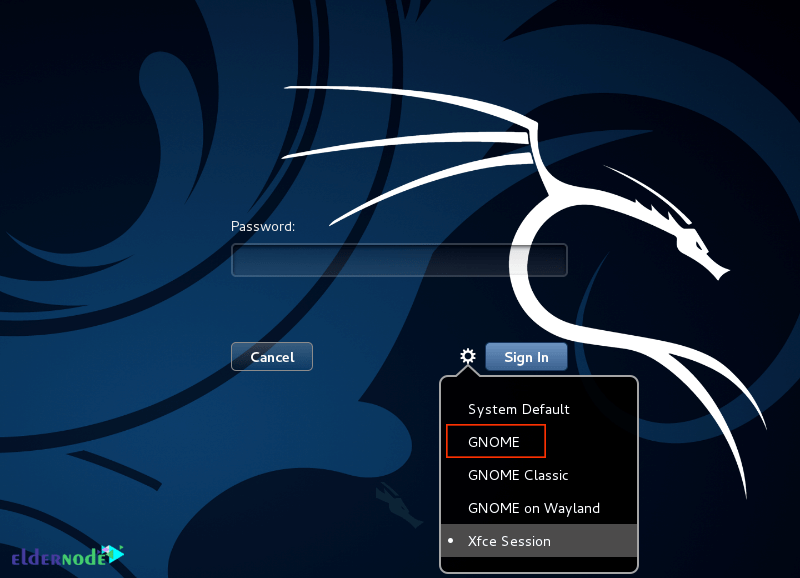 And enter your password to log in. That's it!
How to uninstall GNOME on Kali Linux
If you want to remove GNOME and the option to select it from the login screen, just enter the following command:
sudo apt remove kali-desktop-xfce xfce4* lightdm*
You can use the following command to remove the remaining GNOME packages:
sudo apt autoremove
Conclusion
In this article, we taught you how to install and setup GNOME on Kali Linux. GNU users can select one of several desktop appearances. I hope this tutorial was useful for you and you can easily use GNOME on your system.