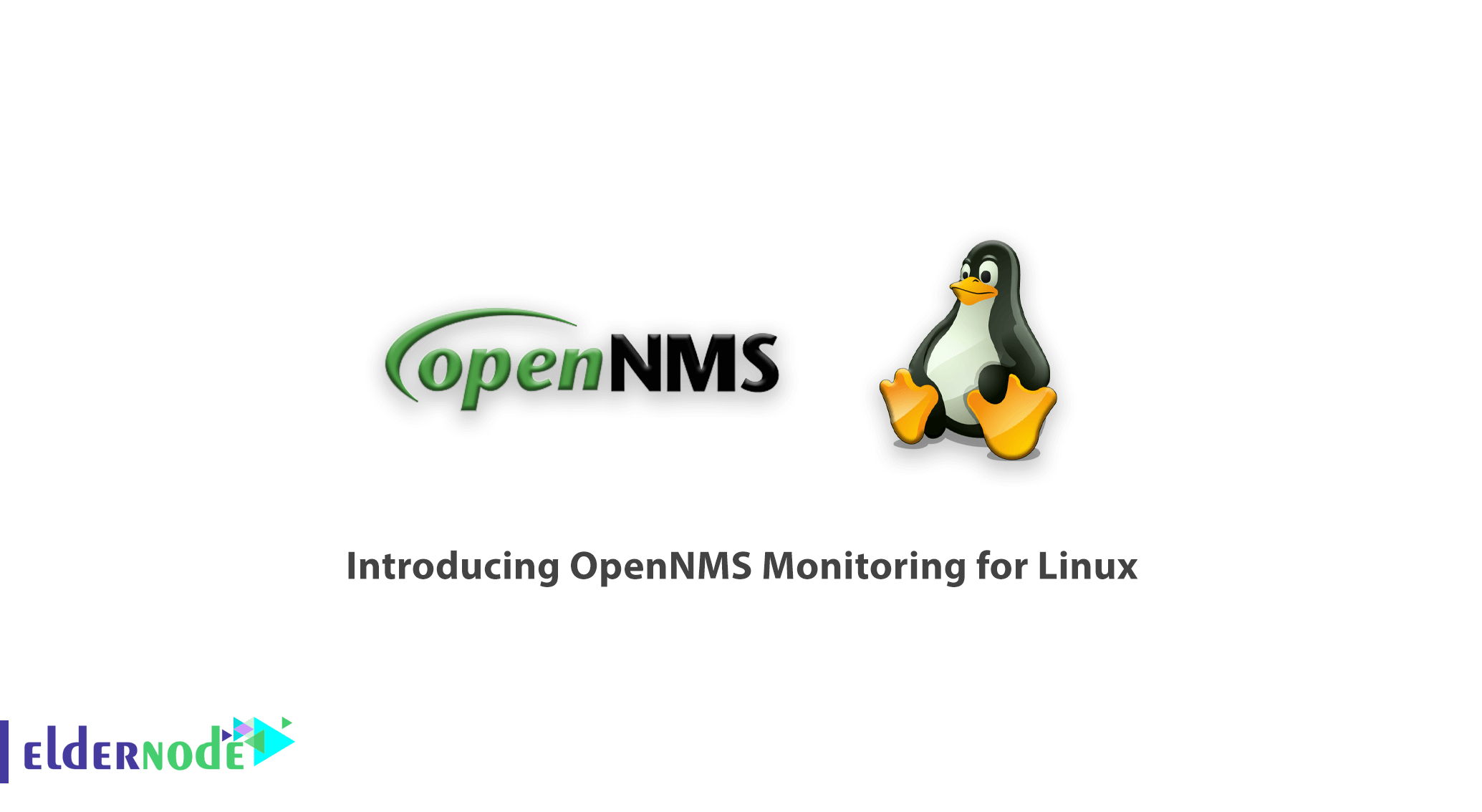 OpenNMS is a network-specific open source tool that manages and monitors the network for secure and efficient communication. This tool provides a complete monitoring platform for businesses, medium-sized companies and new IT ecosystems. OpenNMS allows users to remotely control applications, but SNMP traps are using to create high-level workflows that indicate danger. The user interface of this software is very easy, and users can easily access the sections of viewing network points and setting alerts and checking their disconnection. In this article, we try to introduce you to OpenNMS Monitoring for Linux. You can visit the packages available in Eldernode to purchase a Linux VPS server.
Introduction to OpenNMS Monitoring System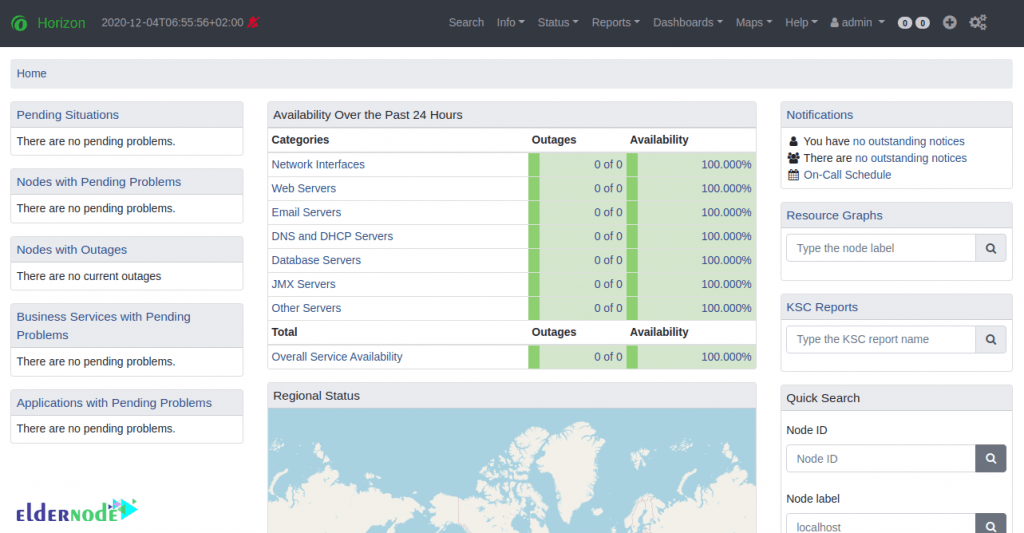 OpenNMS was established in the late 1990s as a management-based open source monitoring tool for large businesses and networks. Since then, with a simple process of modifications and improvements, it has gained an amazing online community. OpenNMS prides itself on its notification system, which updates central controls based on API monitoring results. A unique aspect of OpenNMS is its focus on integration with industry-standard management tools. It should also be noted that the comprehensive alert system comes with Java notifications and external notification scripts.
OpenNMS Monitoring System for Linux
What are the features of OpenNMS software?
OpenNMS is a corporate-level network management application that offers network performance measurement, automated discovery, event and notification management, and more. This tool allows the admin to view nodes, alerts and disconnections, and adds a special interface for monitoring.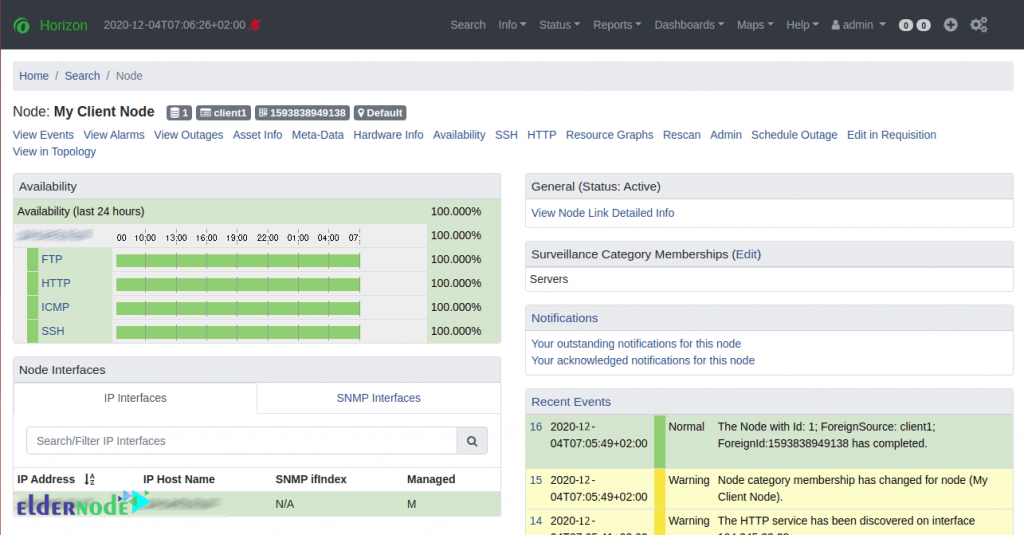 Here are some of the salient features of this tool:
1- One of the good capabilities of this software is the automatic detection of devices and network nodes.
2- Can monitor an unlimited number of network devices.
3- OpenNMS software is written in Java. Therefore, it can be implement on all platforms.
4- Support for Windows, Linux, Unix, Mac and Solaris operating systems.
5- Sending notification via email.
6- Providing a fully graphical web dashboard.
Advantages of OpenNMS Monitoring system software:
OpenNMS aims to help users keep track of network status. This software allows users to understand the parameters of network performance and have more control over the network. It can be used to provide customer service in networked businesses. It is especially useful for host companies. Here are some benefits of an OpenNMS monitoring system. We will also explain some of the disadvantages of this software.
A. OpenNMS offers provisioning services
Using OpenNMS, it is possible to add many devices to the management system using its advanced supply system. Users can specify that devices be explicitly added to the system. They can also provide a list that describes all the IP addresses in the system. Adapters in the OpenNMS preparation system are using to integrate it with other external software.
B. Monitoring services
OpenNMS software helps users access a variety of network-based services. These monitors have sophisticated features of mail transportation and screen monitoring. Also included are simple monitors including checking the TCP port and ICMP pings. Therefore, using OpenNMS, you can ensure that the network is under control. The availability of other network resources can also be check.
C. Data collection and analytics
OpenNMS can collect data from various network performance parameters and then analyze the data to determine network performance. After collecting and storing data, OpenNMS charts this data and compares it.
Disadvantages of OpenNMS software:
A. Delayed alerting
One of the things that some users may encounter is the delay in receiving alerts. However, any network management system with a multitude of connected devices will experience delays in reporting alerts. So there is no need to worry.
B. Limited resources for development and maintenance
Because OpenNMS is free, developers do not charge users. Money can be obtained through licensing. Then dedicated to the maintenance and development of this software.
C. Low quality user interface
Another thing that can be improve in OpenNMS is the user interface. Given that OpenNMS includes alerts, automation, and "redirect" configuration, all of these features can be confusing for an OpenNMS user. So it may be a little difficult to learn.
Conclusion
OpenNMS is an enterprise-grade network monitoring and management network platform built on free software or open source model. The project includes a free software project with community support as well as an organization providing business services, training and support. In this article, we tried to introduce you to OpenNMS Monitoring system for Linux and discuss the features, advantages and disadvantages of this software.