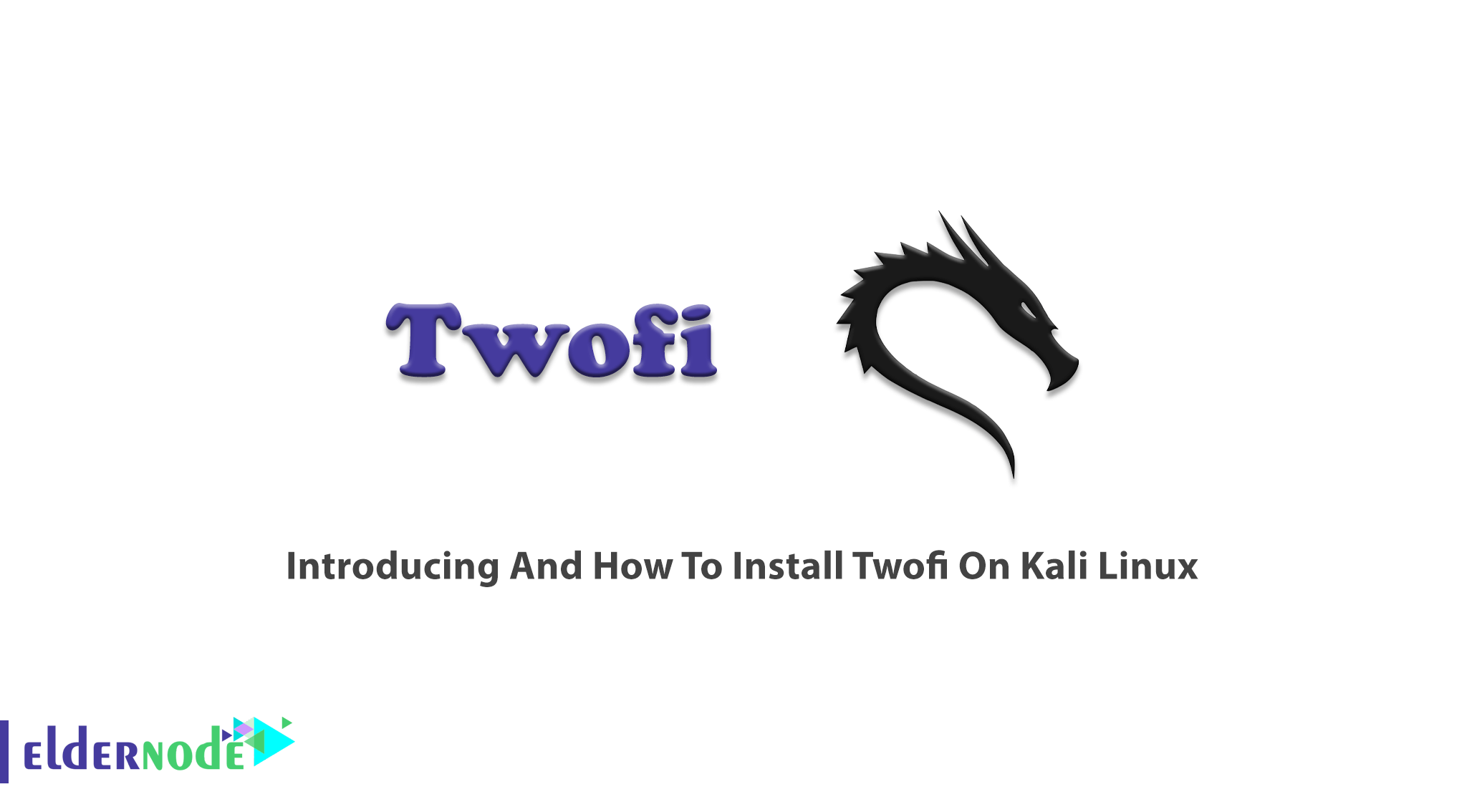 Certainly, we all have experienced the situation that we spend hours on the internet and guess it should have passed just 5 minutes. So, we need a solution to avoid missing the gold time and misusing the information. Open Source Intelligence (OSINT) helps us to collect and correlate information from public sources to use it in the context of intelligence. When you need to access information related to some topics on the web, you start to search and analyze which may assume a lot of time. Clearly, we need intelligence tools to change the long process to few seconds. Twofi is one of the OSINT tools. It is written by Robin Wood at DigiNinja and is under Creative Commons Attribution-Share Alike 2.0 License. In this article, Twitter Words of Interest will be introduced to you completely. Also, you will learn How To Install Twofi On Kali Linux.
To purchase your own Linux VPS visit the packages available on Eldernode to sense the difference.
Introducing And Install Twofi On Kali Linux
What is Twofi?
Twofi is a tool you can use to scrape the contents of a user's, or company's Twitter feed. Using these results, you can create a custom wordlist for cracking passwords. Custom word lists are very useful additions to standard directories when attempting to crack passwords. The first time, people read this idea on the blog with the title of "7 Habits of Highly Effective Hackers" that was about using Twitter to help generate those lists based on searches for keywords related to the list that is being cracked. So, the idea expanded into Twofi which will take multiple search terms and return a word list stored by the most common first.
Twofi Versions
You need a Twitter account and Twitter API keys to be able to use Twofi. The API keys are required to input into a config file for Twofi.
To explain more, let's know about the versions of Twofi, Version 2.0-beta, and version 1.0
There are two available versions of Twofi that you can download from its official website. The difference between versions is that version 1 used the now-removed Twitter search feature (No authentication required).
Version 2 uses the new API which requires you to have a Twitter account and apply API keys. In this way, you need no cash, no waiting for human approval, so it seems to be a very simple process. To use this version, you need to open apps.twitter.com in your browser and fill in your details. As we mentioned, the required pair of keys will be given to you. Put them into the twofi.yml config file.
Since the script expects the config file to be in the same directory as twofi is running from, you need to use the –config parameter to tell where the config file is if this is not the case.
How to Install Twofi On Kali Linux
Use the command below to install Twofi on Kali and install any depending packages
sudo apt-get install twofi
You can find twofi packaging for Kali Linux here.
Conclusion
In this article, we did present the Introducing And How To Install Twofi On Kali Linux. You can profile a user utilizing social media platforms. Twofi is one of them that utilizes the Twitter API to generate a custom list of words that can be utilized for offline password cracking. Trace more related articles on Kali Linux tutorials and find your probable troubleshooting answers on the Community of Eldernode or be the one who can help your friends to solve their issues.