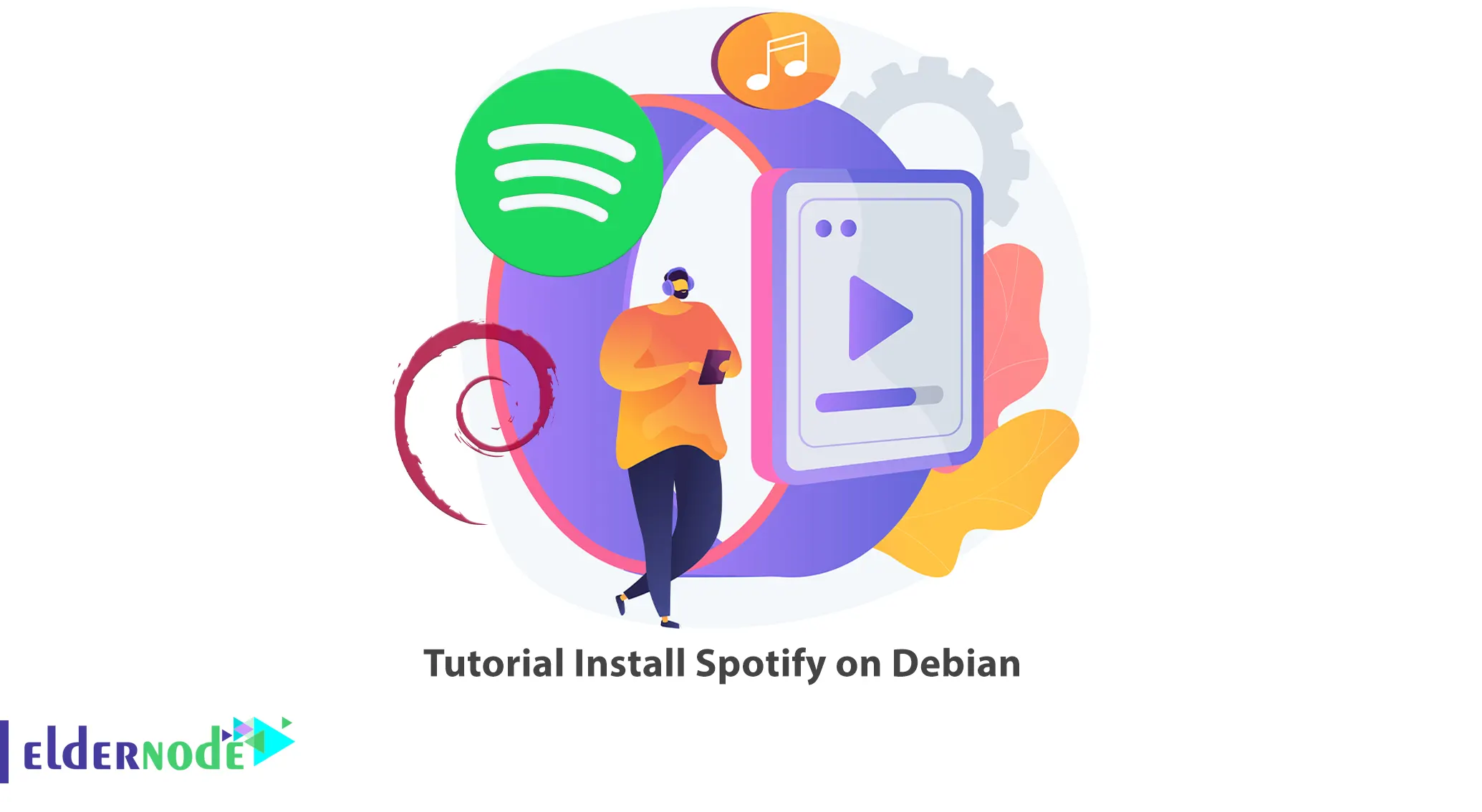 Spotify is one of the largest music streaming services in the world. This service is made for those who like to access their favorite songs anytime and anywhere. Of course, Spotify is not only for songs! In this service, you can access podcasts and even videos from artists worldwide. This article will teach you How to Install Spotify on Debian. If you intend to buy a Linux VPS server, you can check out the packages offered on the Eldernode website.
How to Install Spotify on Debian
What is Spotify?
Spotify is a digital music streaming, podcast, and video service that allows you to listen to any content of your choice at any time. It was founded by Daniel Ek and Martin Lorentzon on 23 April 2006 and provides access to more than 35 million songs to different users worldwide. This program is available in two modes, free and premium. You can get the premium version by paying a monthly fee. The free version of Spotify lets you discover, listen to, and download podcasts. Also instantly stream any song, artist, album, playlist, or podcast, and browse hundreds of playlists in every genre and mood.
Installing Spotify on Debian
You can install Spotify on your Debian server in two ways, which are:
– Install Spotify via the Terminal
– Install Spotify via the Snap
Let's start with how to install via terminal.
How to Install Spotify via the Terminal on Debian
Spotify is available on Debian as a Debian .deb package. First, you should add the Spotify Debian repository key to install it as follows:
curl -sS https://download.spotify.com/debian/pubkey_7A3A762FAFD4A51F.gpg | sudo gpg --dearmor --yes -o /etc/apt/trusted.gpg.d/spotify.gpg
Once finished, add the repository configuration to your systems package manager configuration by running the following command:
echo "deb http://repository.spotify.com stable non-free" | sudo tee /etc/apt/sources.list.d/spotify.list
You can fetch the list of packages from newly added repositories by updating the local package cache:
sudo apt-get update
Lastly, run the following command to install the Spotify client:
sudo apt-get install spotify-client
How to Install Spotify via the Snap on Debian
Also, Spotify is available as a snap in which applications with all their dependencies run on Debian from a single build. You can run snap applications using both snapd and also snap. Snapd or snap daemon is the background service that manages and maintains the snaps on a Linux system. But snap is a command-line tool that is used to interact with snaps. You can install, configure, refresh and uninstall snaps on a Linux system using snap.
So, install the snapd package from the snap store using the command below:
sudo apt update  
sudo apt install snapd
Then all you have to do to install Spotify is to run the following command:
sudo snap install spotify
How to Use Spotify on Debian
After your installation of Spotify is finished, go to the system menu and search for it to open. Once it opens, create an account or log in if you already have an account: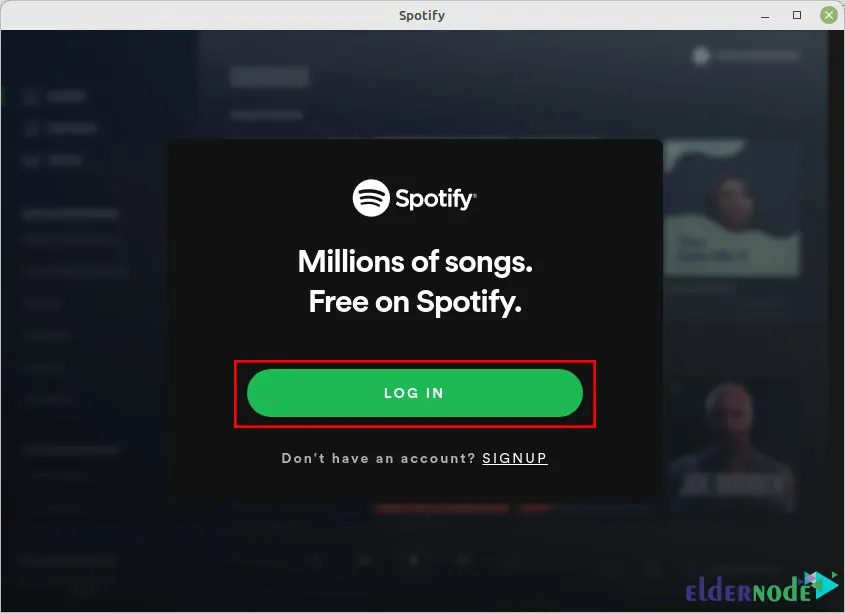 You can log in through the several login options which are username/email and password, or Facebook, Gooogle, or Apple: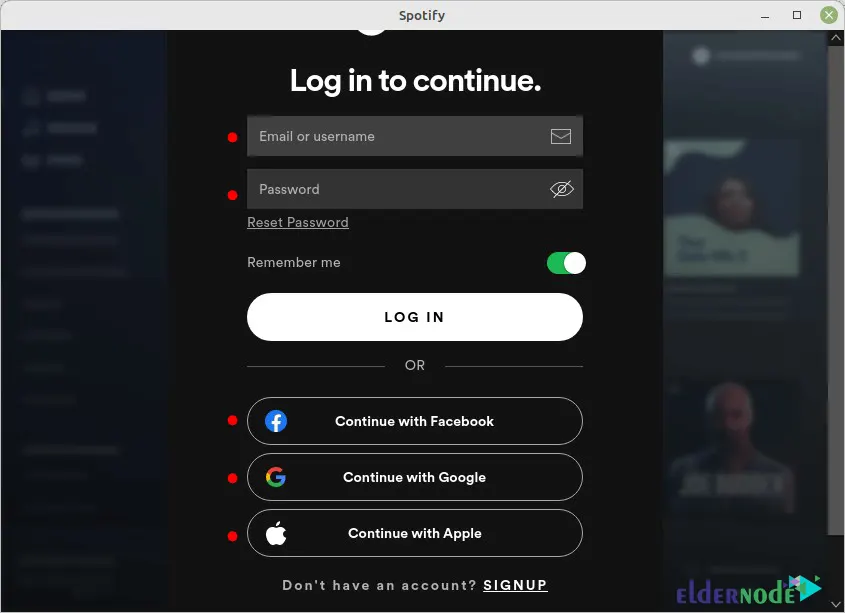 Once you logged in successfully, you will see the Spotify dashboard and you can play and listen to your favorite songs for free: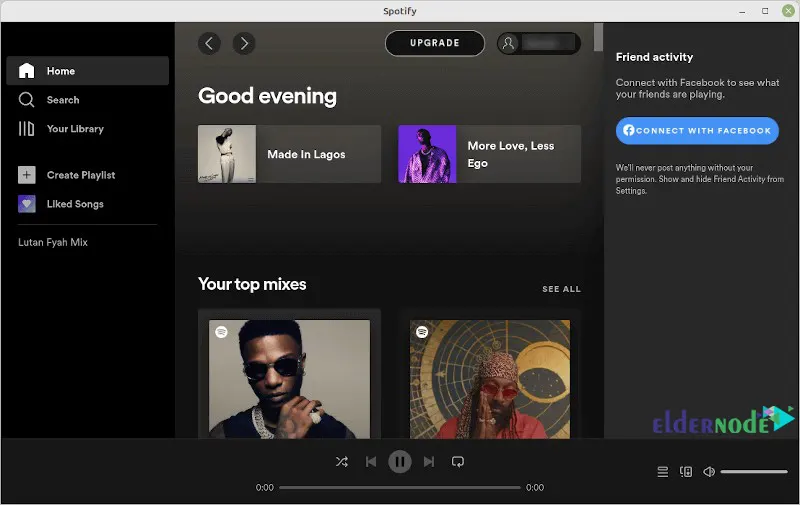 That's it!
Conclusion
Spotify is a Swedish proprietary music and media streaming service provider. In this article, we introduced you to Spotify and taught you how to install Spotify on Debian. I hope this tutorial was useful for you and helps you to install Spotify on your Debian server. If you have any questions or problems during the installation process, you can contact us in the Comments section.