oVirt is a free and open-source virtualization management platform. oVirt is designed to manage virtual machines, compute, storage, entire enterprise infrastructure, and network resources. oVirt provides the live migration of virtual machines and disks between hosts and storage. It also uses the Kernel-based Virtual Machine (KVM) and is built upon libvirt, Gluster, PattenFly, and Ansible as some community projects. Join us with this article to learn How to Install and Configure oVirt on Ubuntu 20.04. Do not miss the hot 2021 offers of Eldernode to purchase the best suitable packages. Buy your own Linux VPS and stay with us!
To let this tutorial work better, please consider the below Prerequisites:
A non-root user with sudo privileges.
To set up, follow our Initial server setup on Ubuntu 20.04.
Tutorial Install and Configure oVirt on Ubuntu 20.04
oVirt is under GPLV2 License. The oVirt engine backend is written in Java and the fronted is developed with GWT web toolkit. oVirt consists of two basic components, oVirt engine, and oVirt node. The process of oVirt installation on Ubuntu is really easier than you can imagine.
The oVirt Guest Agent provides the information, notifications, and actions between the oVirt web interfaces and the guest. The agent provides Machine Name, Operating System, IP Addresses, Installed Applications, Network, and RAM usage to the web interface. It also provides Single-On so an authenticated user to the web interface does not need to authenticate again when connected to a VM.
Install oVirt Guest agent on Ubuntu 20.04 | Ubuntu 18.04
You are recommended to download oVirt from its official website.
First, update your system by running the command below:
sudo apt -y update
Then, to install oVirt-agent type the following command in the terminal:
sudo apt-get install -y ovirt-guest-agent
In this way, you can install oVirt on your Ubuntu successfully.
How to Configure oVirt on Ubuntu 
Since you are using Ubuntu, the service will automatically be configured to start on boot.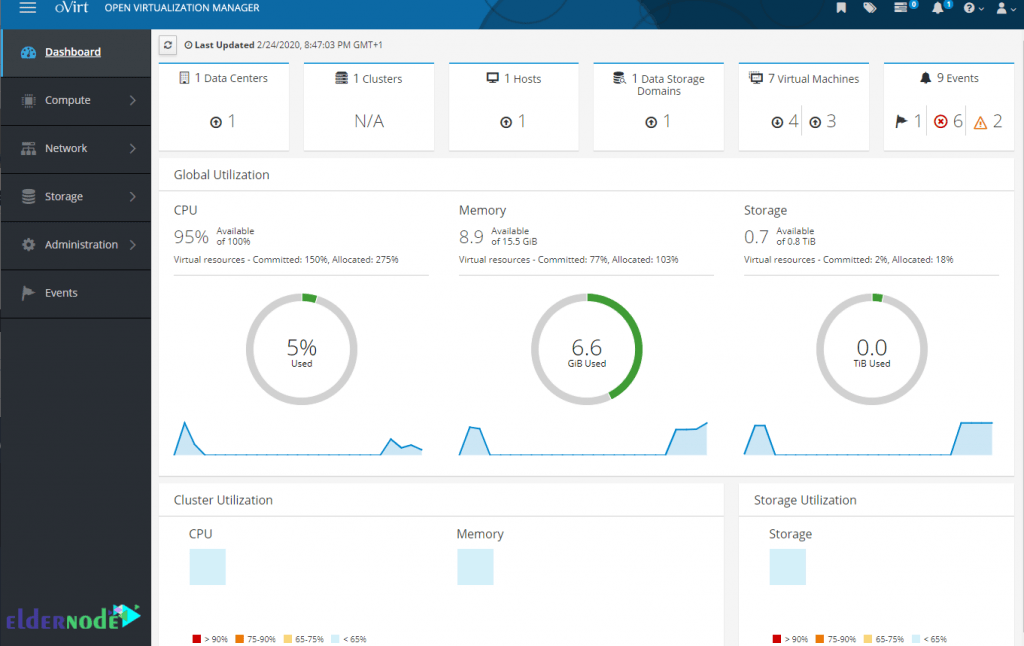 How To Uninstall oVirt-guest-agent
If you wish to uninstall oVirt from Ubuntu 20.04, you can use the following command to remove just the ovirt-guest-agent package itself.
sudo apt-get remove ovirt-guest-agent
Also, to uninstall ovirt-guest-agent and its dependencies, run:
sudo apt-get remove --auto-remove ovirt-guest-agent
But if you need to delete your local/config files for ovirt-guest-agent, use the command below. Mind that opposite of the two above ones, purged config/data can not be restored by reinstalling the package.
sudo apt-get purge ovirt-guest-agent
OR
sudo apt-get purge --auto-remove ovirt-guest-agent
Conclusion
In this article, you learned How to Install and Configure oVirt on Ubuntu 20.04. Virtual machines are available in the event of a host failure. You will have integrated management of hosts, storage, and storage. In case you are interested in learning more about Ubuntu, find your required subjects and get in touch with your friends on Community.